MotoCMS 3 Tools - Backup
"Tools" section allows you to enter a "Backups" area where you can create automatic backups.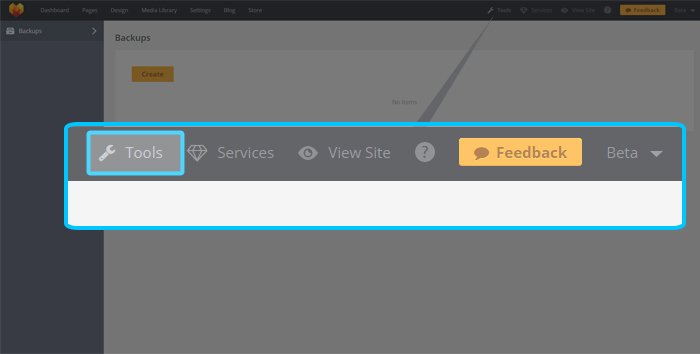 Press the "Create" button to generate an automatic backup. It may take a while, depending on the amount of the site's content.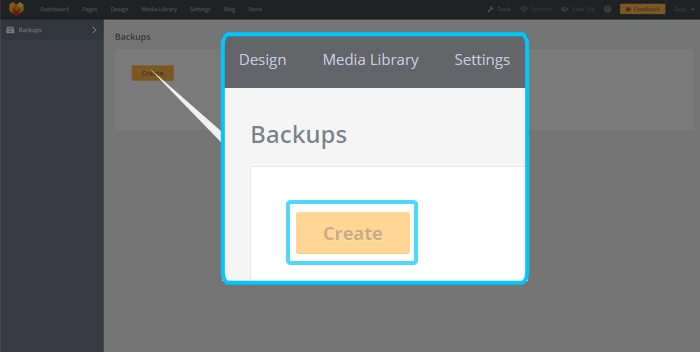 Once it's ready - you can recheck the version of the saved Control Panel, download or remove the created backup archive.