1. Single Moto CMS template can be used to build only one website, so additional lisence is required to run template for new website. In order to make a copy you will need to purchase another Moto CMS template with the same number as your original template. You can find your template number in your account
at https://accounts.motocms.com. You should receive your login and password for this website to email address that was used for purchase.
2. Please purchase a template.
3. Install default template you have purchased by using this tutorial. Please use the same value for your "Prefix" text field as you were using in your old template. You can leave it empty if you never used this text field to install Moto CMS 3 template.
4. Connect to your server with original template by using FTP connection. Then please download following folders:
/mt-content/themes/
/mt-content/uploads/
5. Export a database from phpMyAdmin on your old server:
Go to an existing database in phpMyAdmin
Click Export at the top
Leave the settings as they are, click the "Save as file" checkbox and click Go



This will download a .sql file to your computer
6. Now you can connect to your new server where you have installed default
template that was purchased recently. Please upload files you have downloaded in step 4 in binary and active mode. Also you will need to replace files with same names during file upload.
7. Open your phpMyAdmin control panel for your new website, select database with your newly installed template and remove all Moto CMS tables from your database.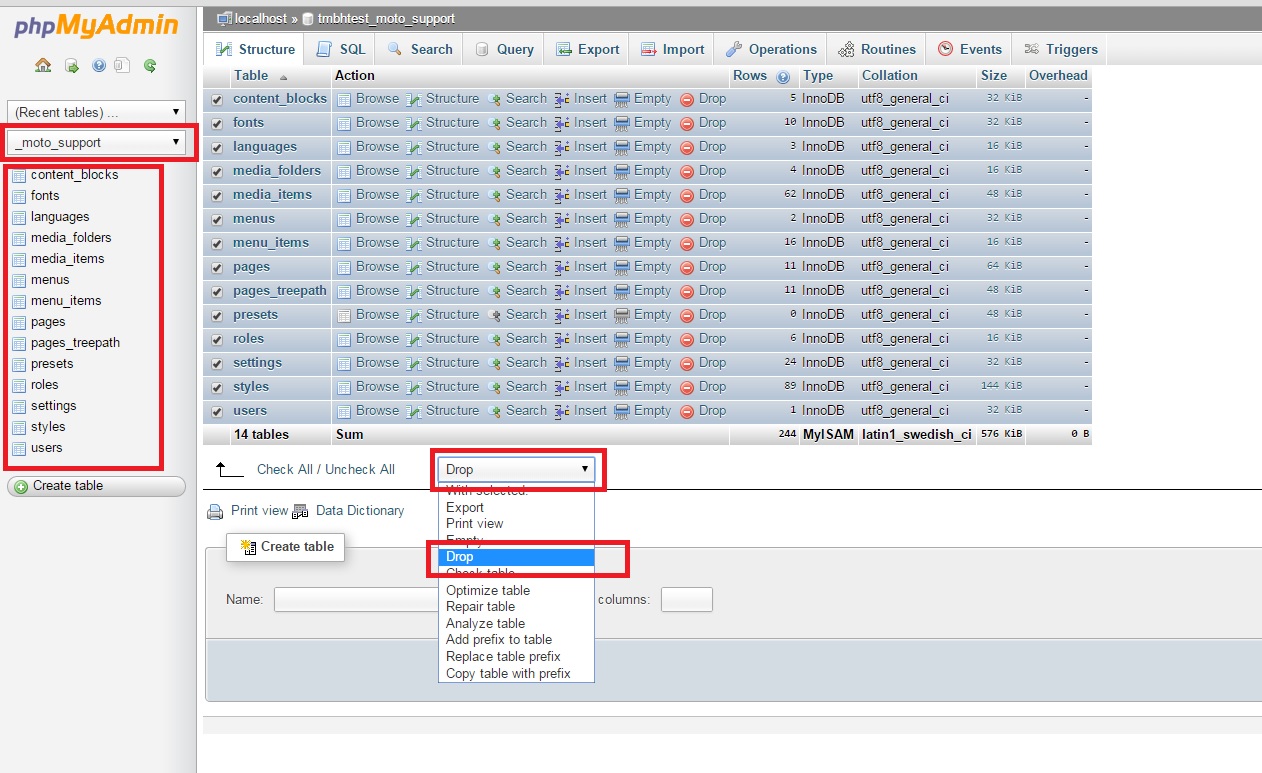 8. Upload database tables from your old server to new one, by using "Import" section in phpMyAdmin control panel, to import *.sql file you have created in step 5.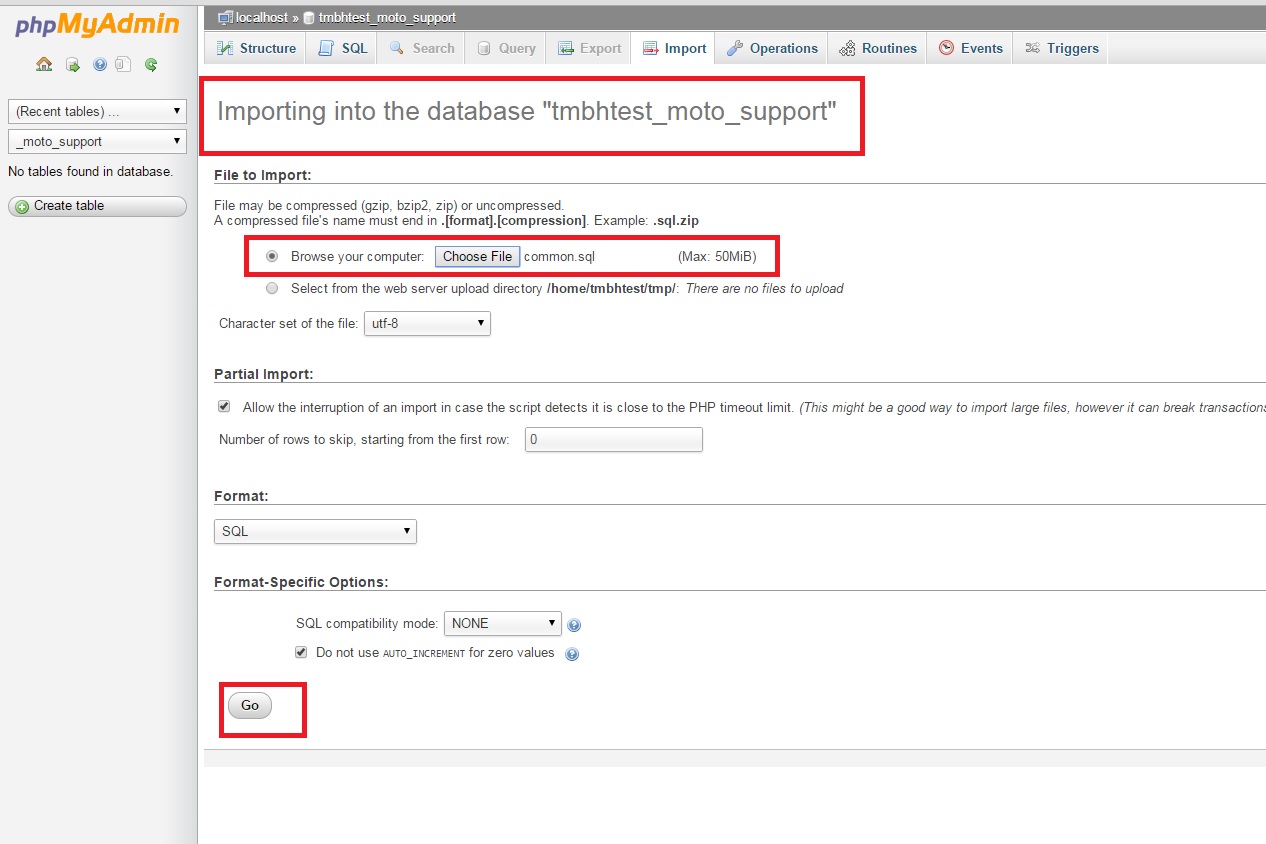 9. Then open your settings table and change your website.address value to URL of your new website(for example http://www.domain.com/).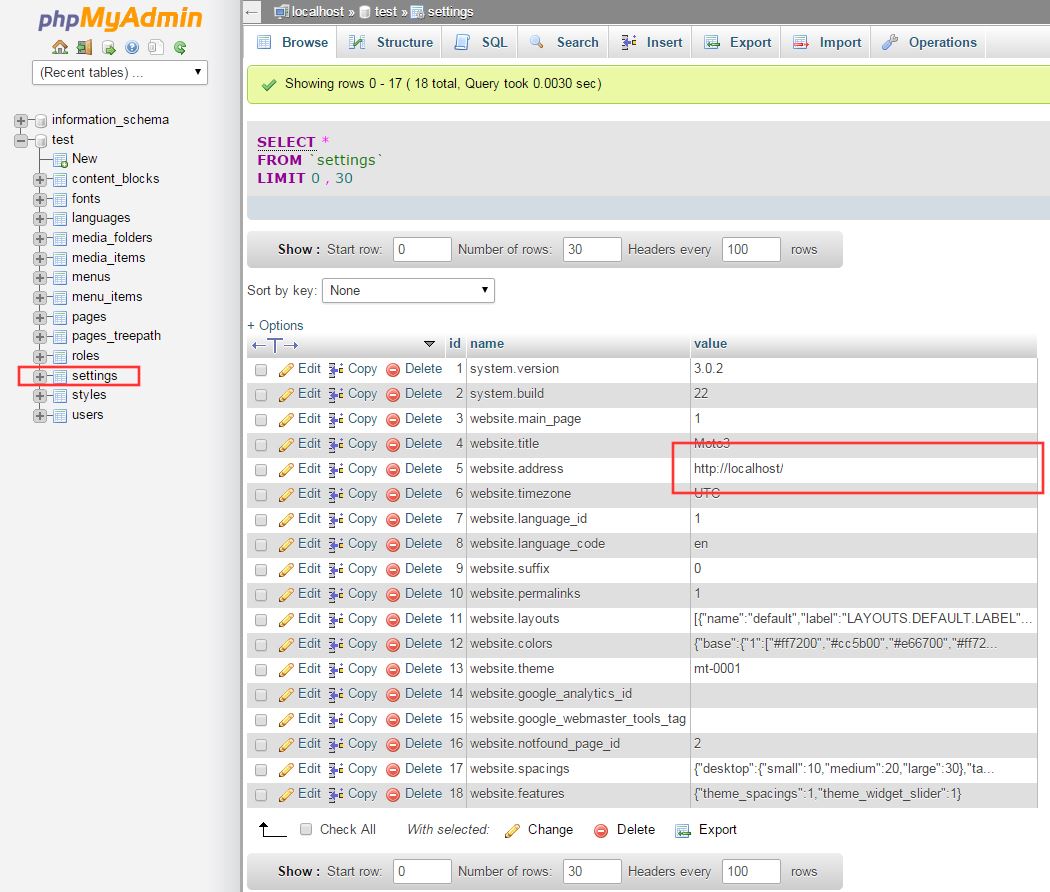 10. Remove the value of settings database table system.product_information table line by showing all table lines of settings database table and clearing the value field of system.product_information table line.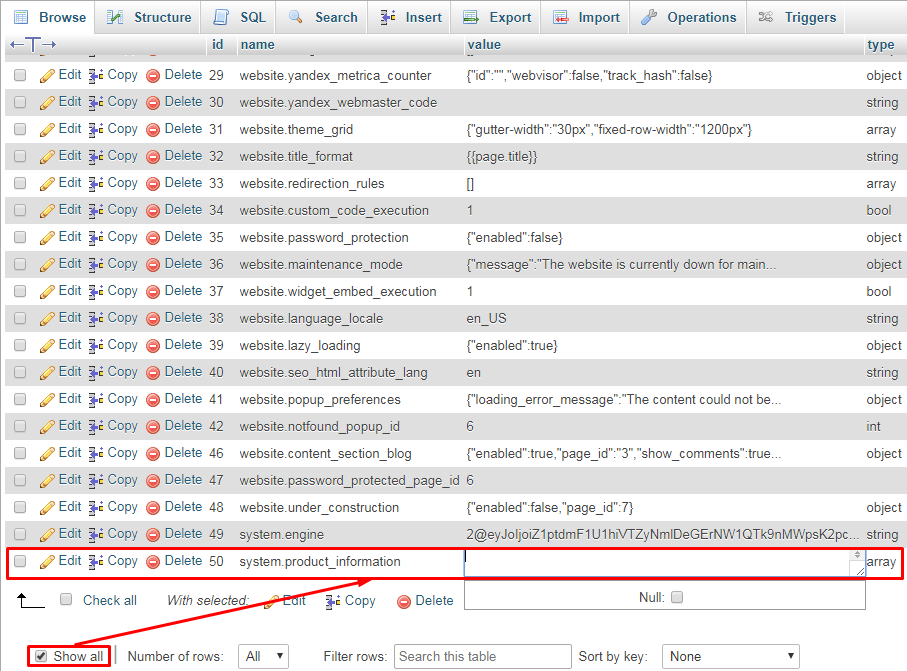 11. Then you can open your Moto CMS 3 control panel under new domain name.
Your login and password will be the same as in your old template. Once in your Moto CMS 3 control panel please open settings tab and click on "Save changes" button.
If you have any further questions you can submit a request to our support team at this page