Store Email Settings allows you to set and edit such email system messages as: "Registration", "Forgot Password" and "Order Confirmation".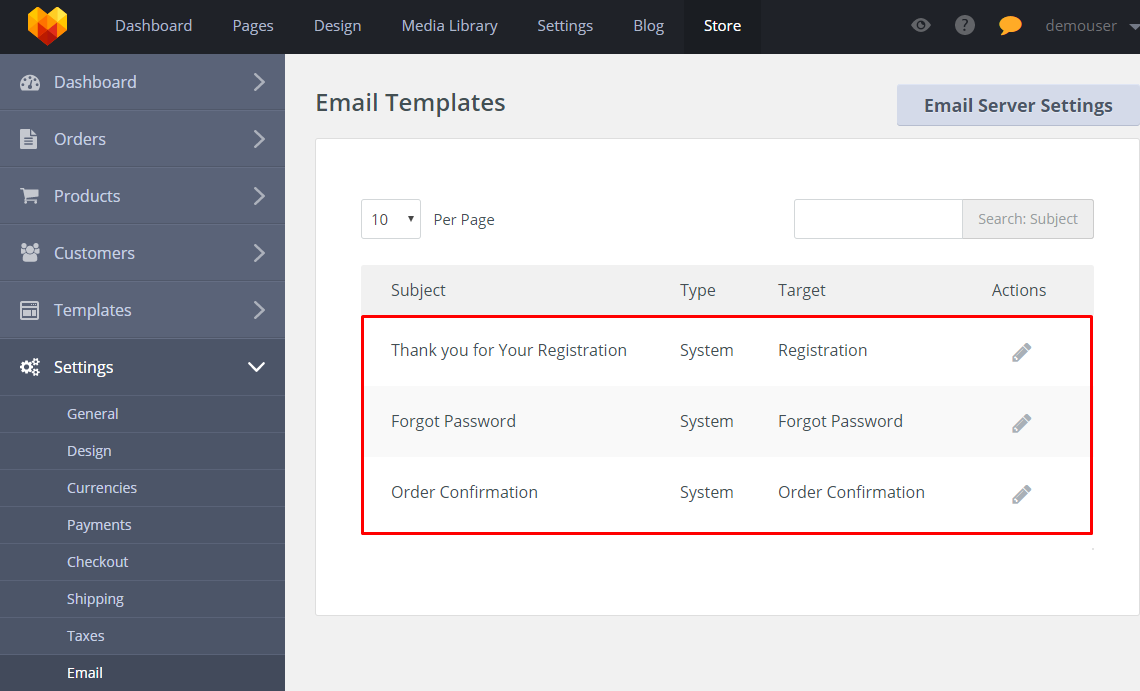 "Registration" allows you to modify confirmation text for the authorization form. Also you can change the appearance of registration form under the Design settings submenu.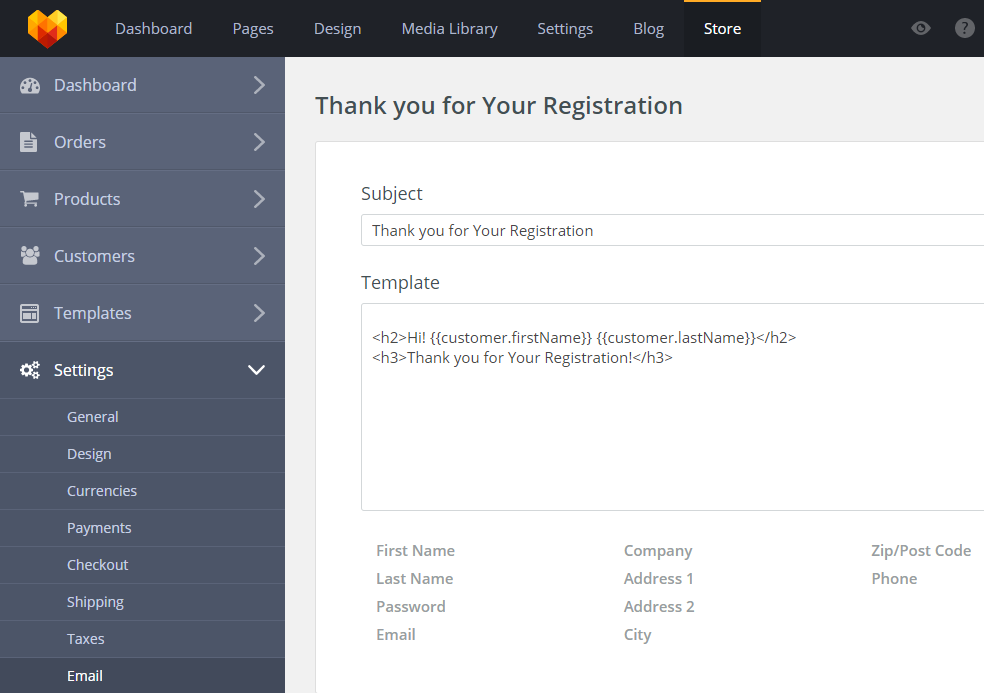 "Forgot Password" block allows you to modify text for the "Forgot Password?" option.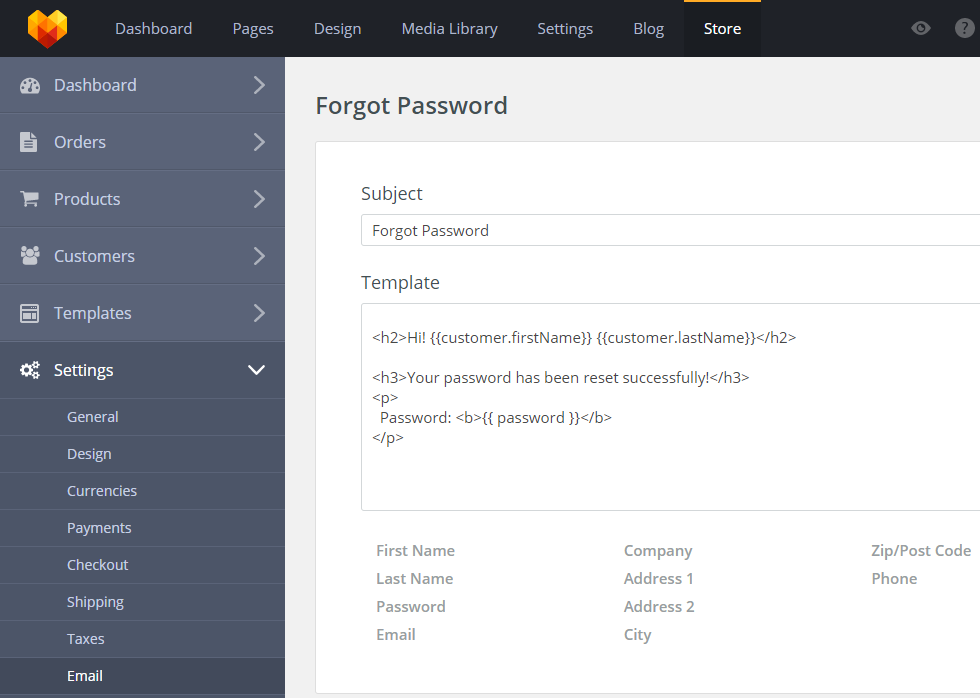 "Order Confirmation" block allows you to modify text for the order confirmation. Also it allows you to use additional account for receiving orders from your clients.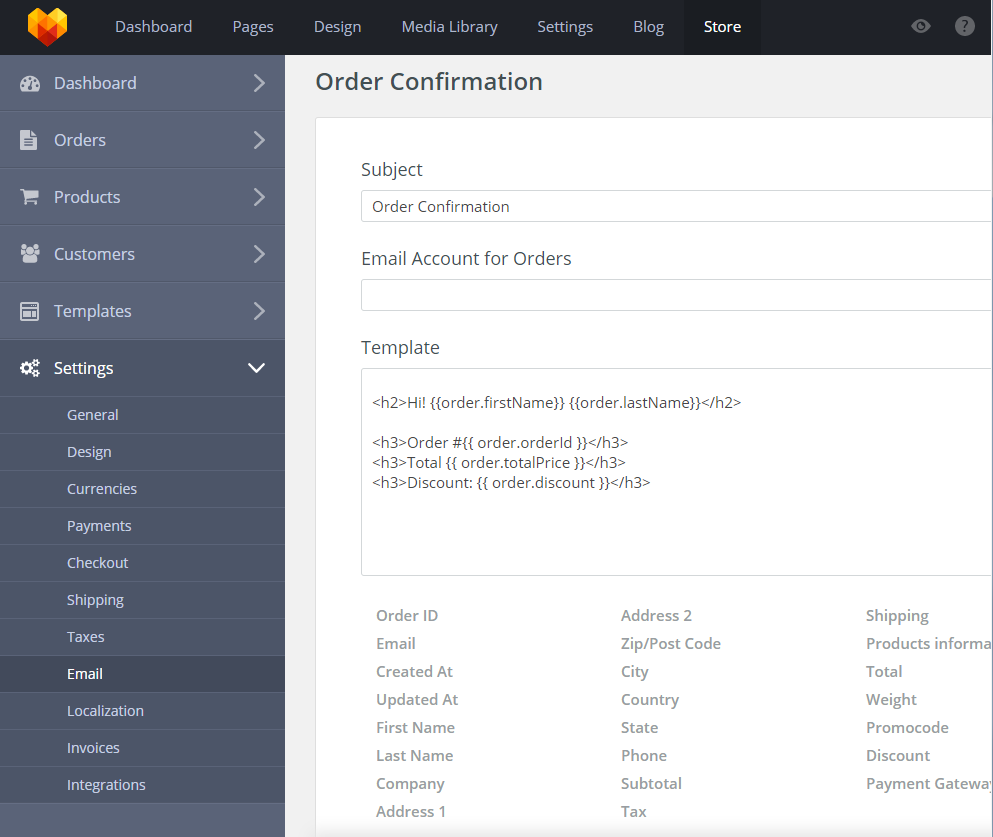 To configure email settings please click "Email server settings".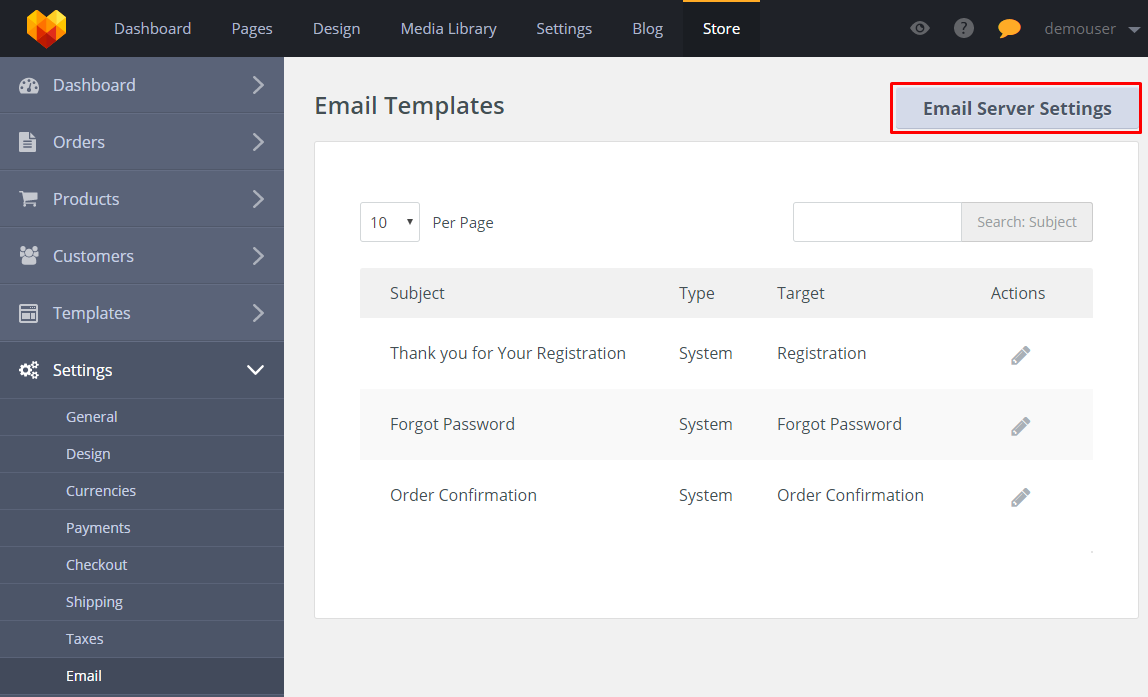 You can use two alternative mail transports: "Sendmail Transport" and "SMTP Transport". While Sendmail Transport allows you to edit basic settings (such as Mail From and Sender Name), SMTP Transport provides additional SMTP settings (such as Name, Host, Port, Authentication type, Username and Password).