We are happy to inform you that we have just released a new feature for our resellers - White Label Demo!
Let me guide you through the basics of how it works, and it can help your business.
White Label Demo - Step 1
Go to your MotoCMS account. You will notice that a new section has appeared there: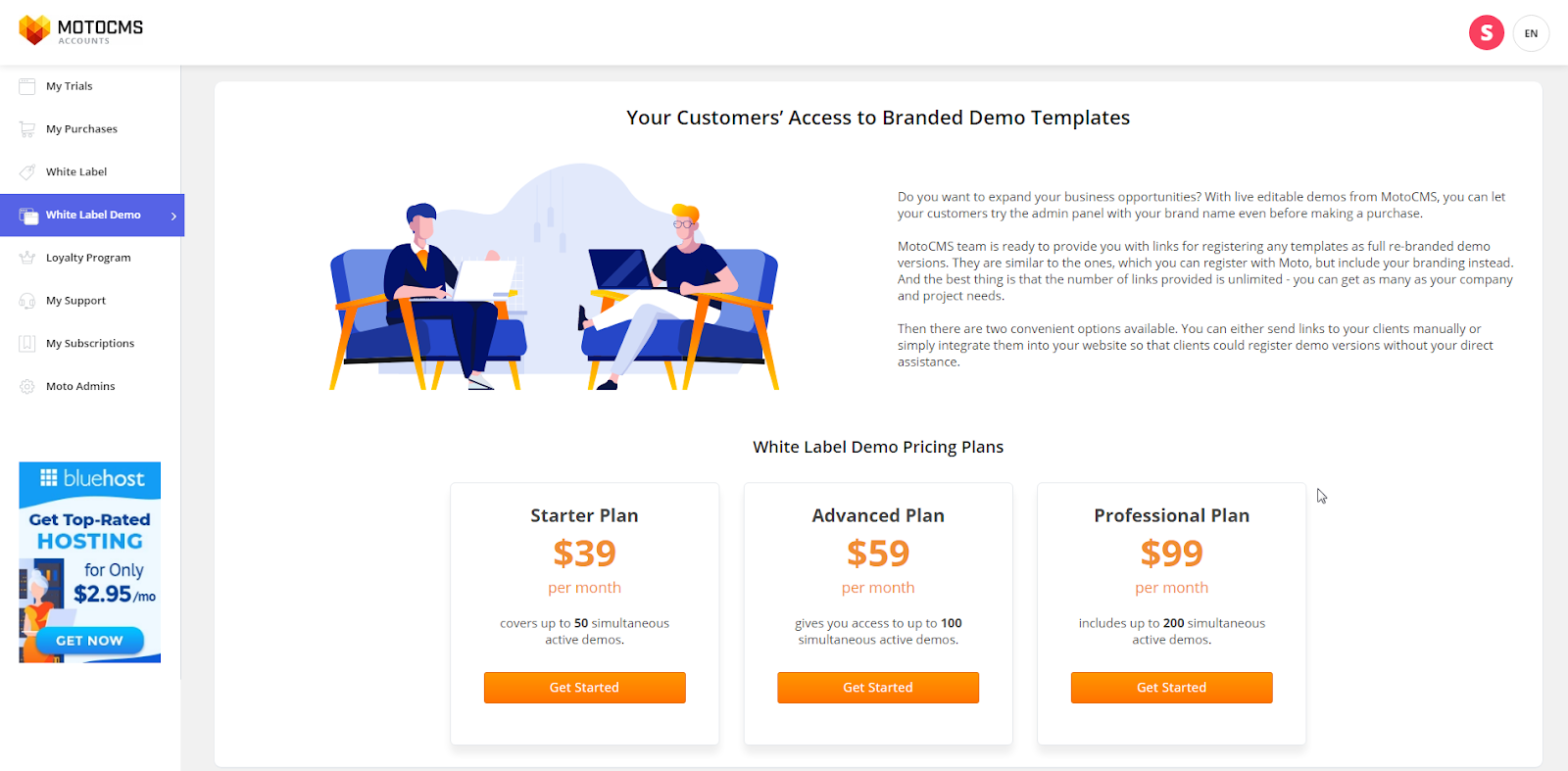 Here is a section where everything starts when it comes to White Label Demo. You can see 3 plans:
It allows you to create up to 50 active demo templates under your brand. The price for the Starter Plan is $39/month.
Advanced Plan allows you to create up to 100 active demo templates under your own brand. The price for this plan is $59/month.
In case you have a lot of potential customers a month, then a Professional plan is the best match for you. Getting this plan, you can have up to 200 simultaneous active demo templates under your own brand. The pricing for this plan is just $99/month.
Step 2
Once you choose one of the plans, you'll see the following block in the White Label Demo section in your MotoCMS account: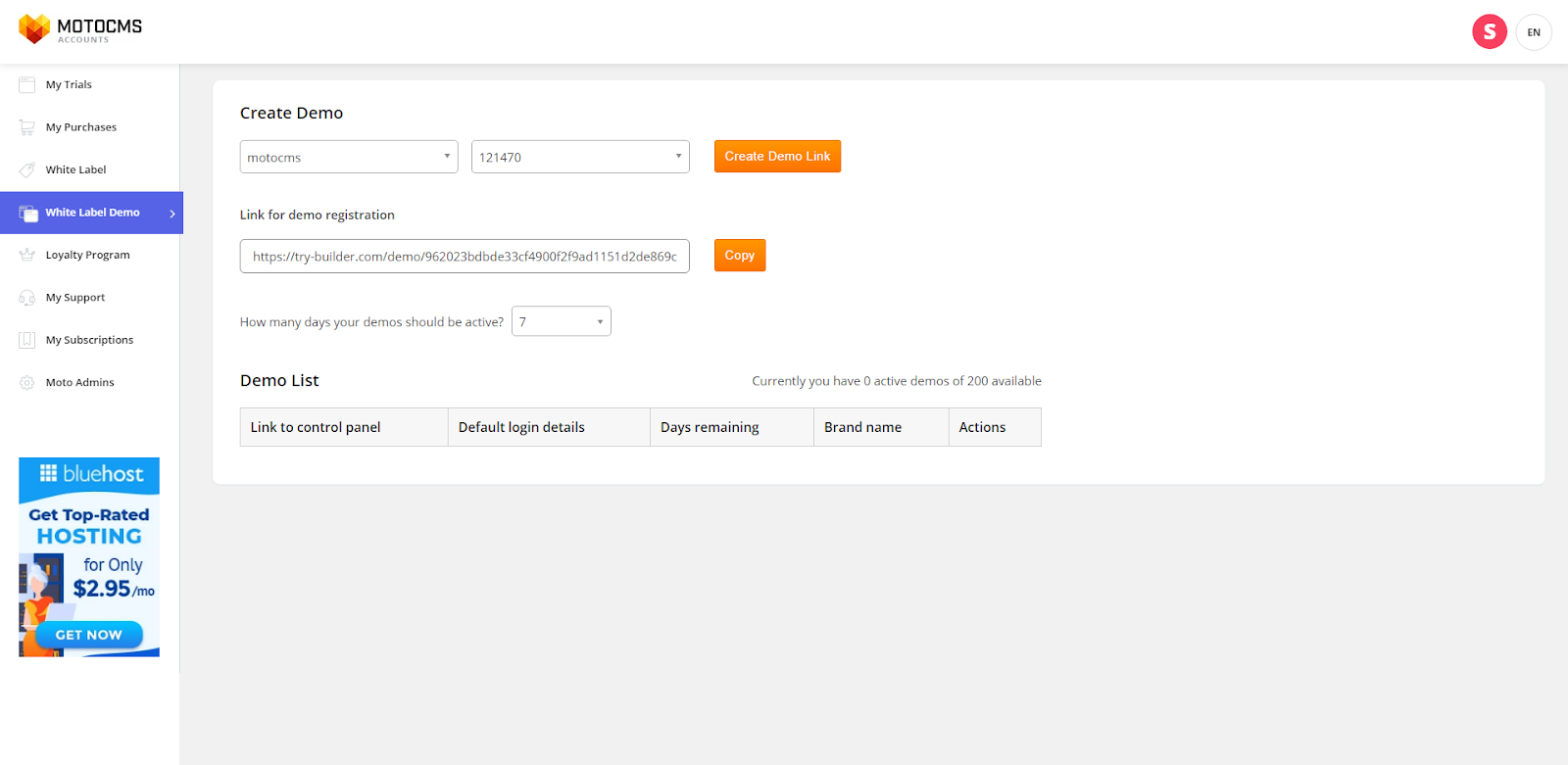 Now you can generate a link to a demo of any template that there is on the MotoCMS website. Note: the demo will be absolutely White Label and will mimic all your White Label branding.


Name a demo template you want to create, choose a template you want to make a demo for from the drop-down, and press the "Create Demo Link" button. That's how easy it is.


You can even choose how many days the demo should be active: 7,14, 21, or even 28 days.
If you think that even 28 days are not enough, you can prolong your customers' demo for extra 7 days at any time.
White Label Demo - Step 3
Once you've generated a link to the white label demo of the chosen template, you can share it with your customer. Or just link it to any button on your website if you showcase the designs on your website. Here is an example: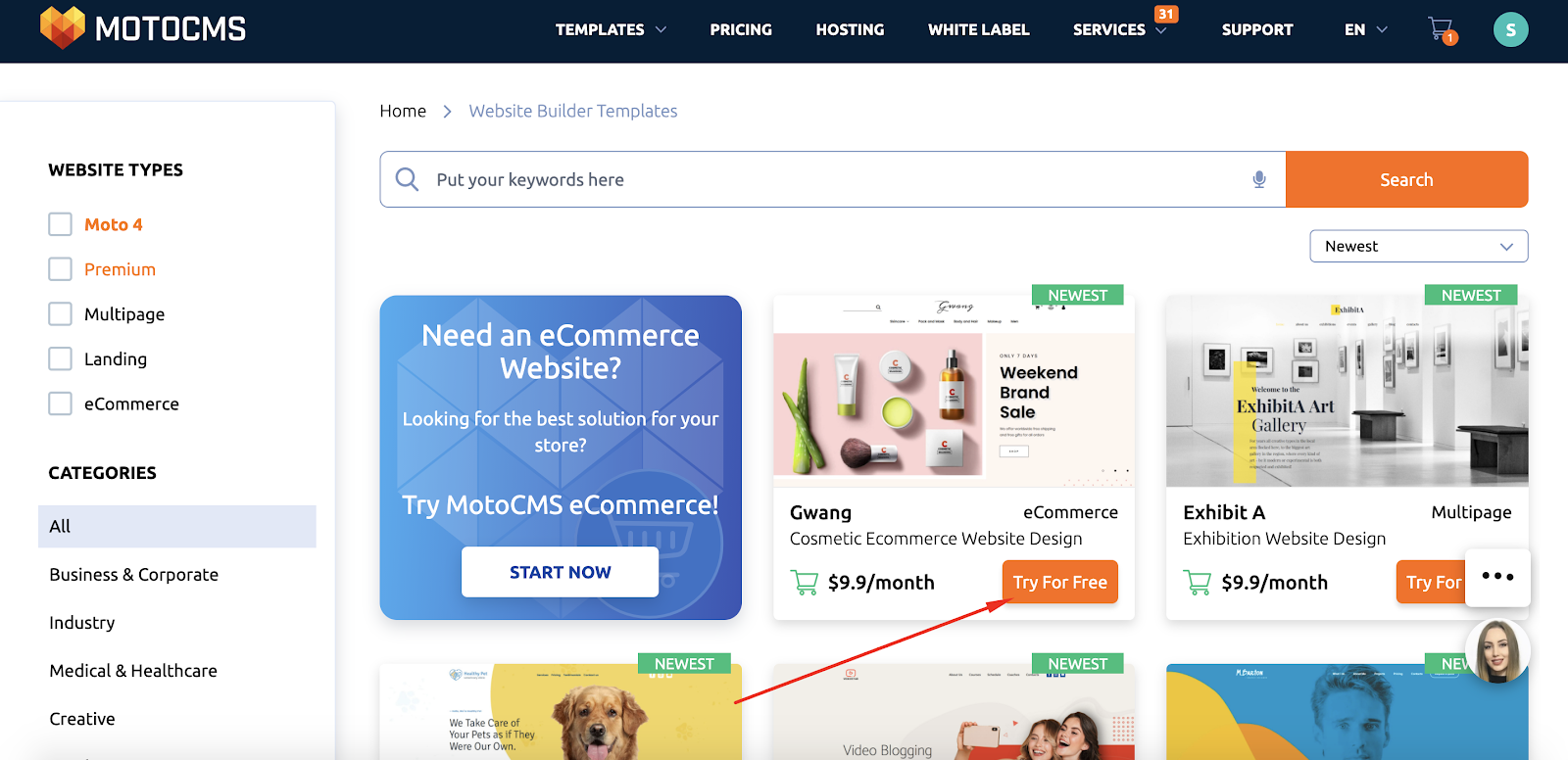 Step 4
Now your customers can follow the link you've shared with them (or by clicking a button on your website) and register this demo of that particular template you've set a white label demo for: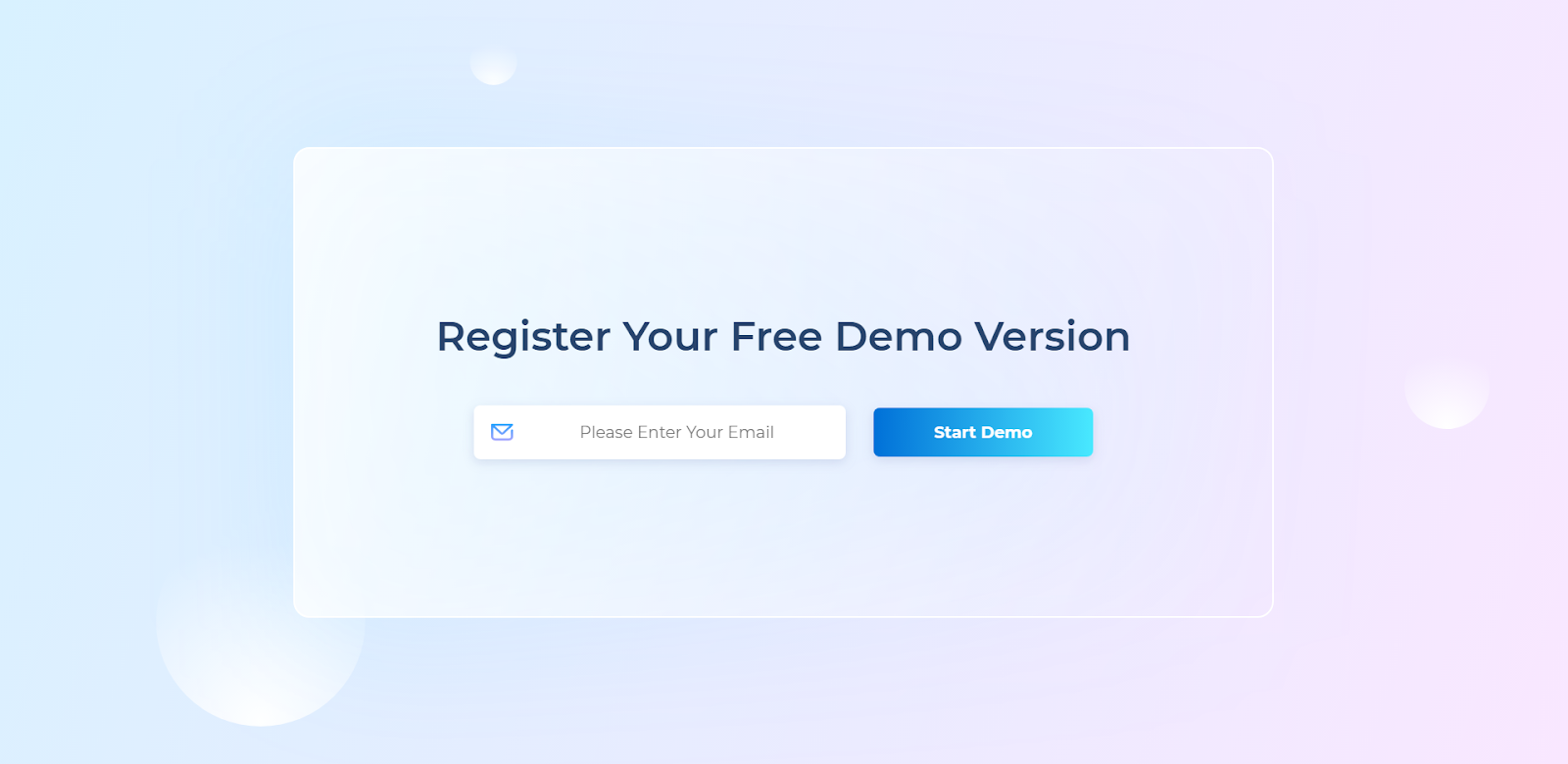 Here a customer can enter an email address to proceed. Once it is done, your client will get a no-branded email that confirms the template's demo registration:
Once your customer clicks the "Start Trial" button from the email, he'll be redirected to your white label demo of the template: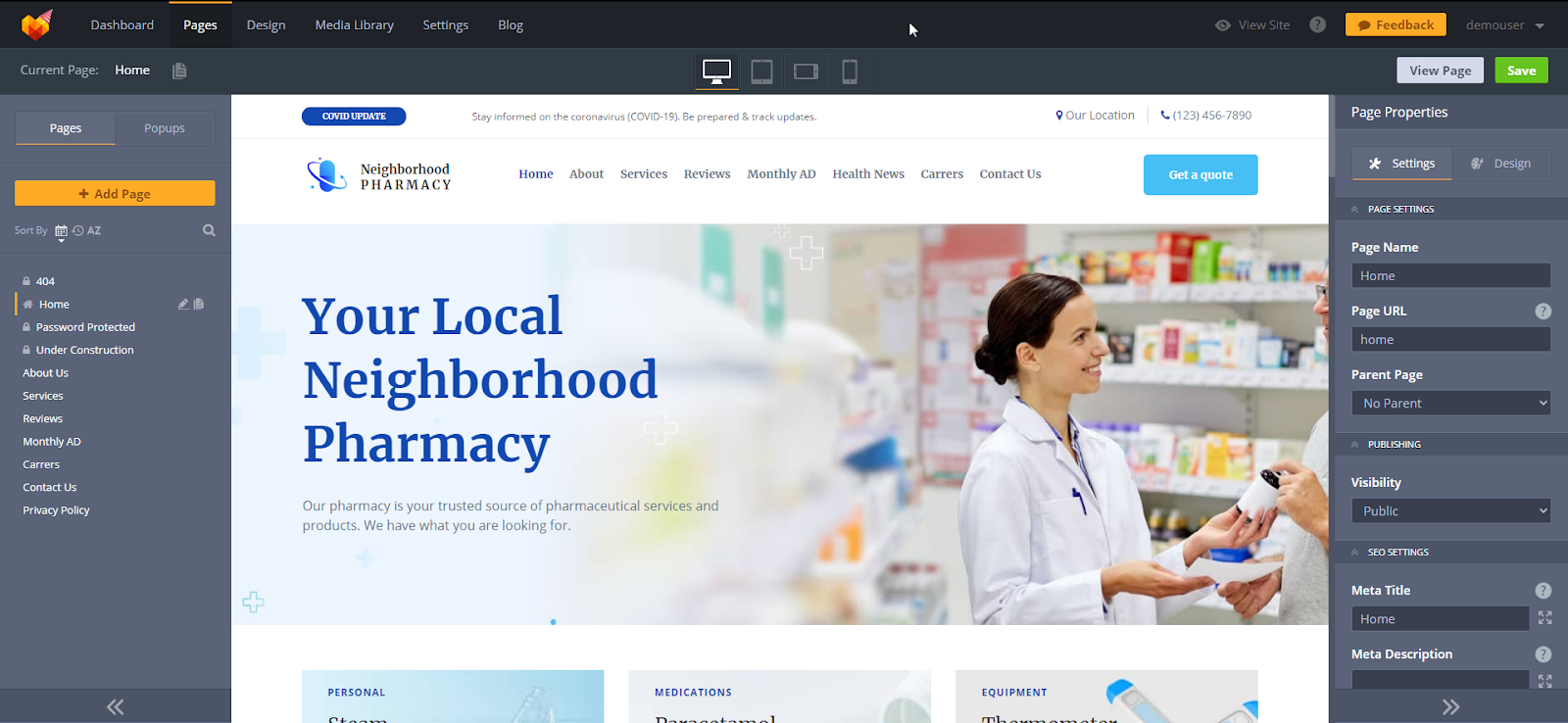 The white label demo will mimic all the White Label settings you have set in your MotoCMS account.


As you see, creating a White Label Demo is a straightforward process. We've always been receiving many requests from our customers for creating White Label Demo functionality, and here it is.


We hope that White Label Demos will help you grow your business and get more loyal customers!


Do not hesitate to contact us in case of any additional questions! We are always happy to assist.