Store Discounts Management submenu item allows you to add discounts based on the summary price of the order. First please tick "Enable Price Based Discounts" and then "Add" for a new discount to appear.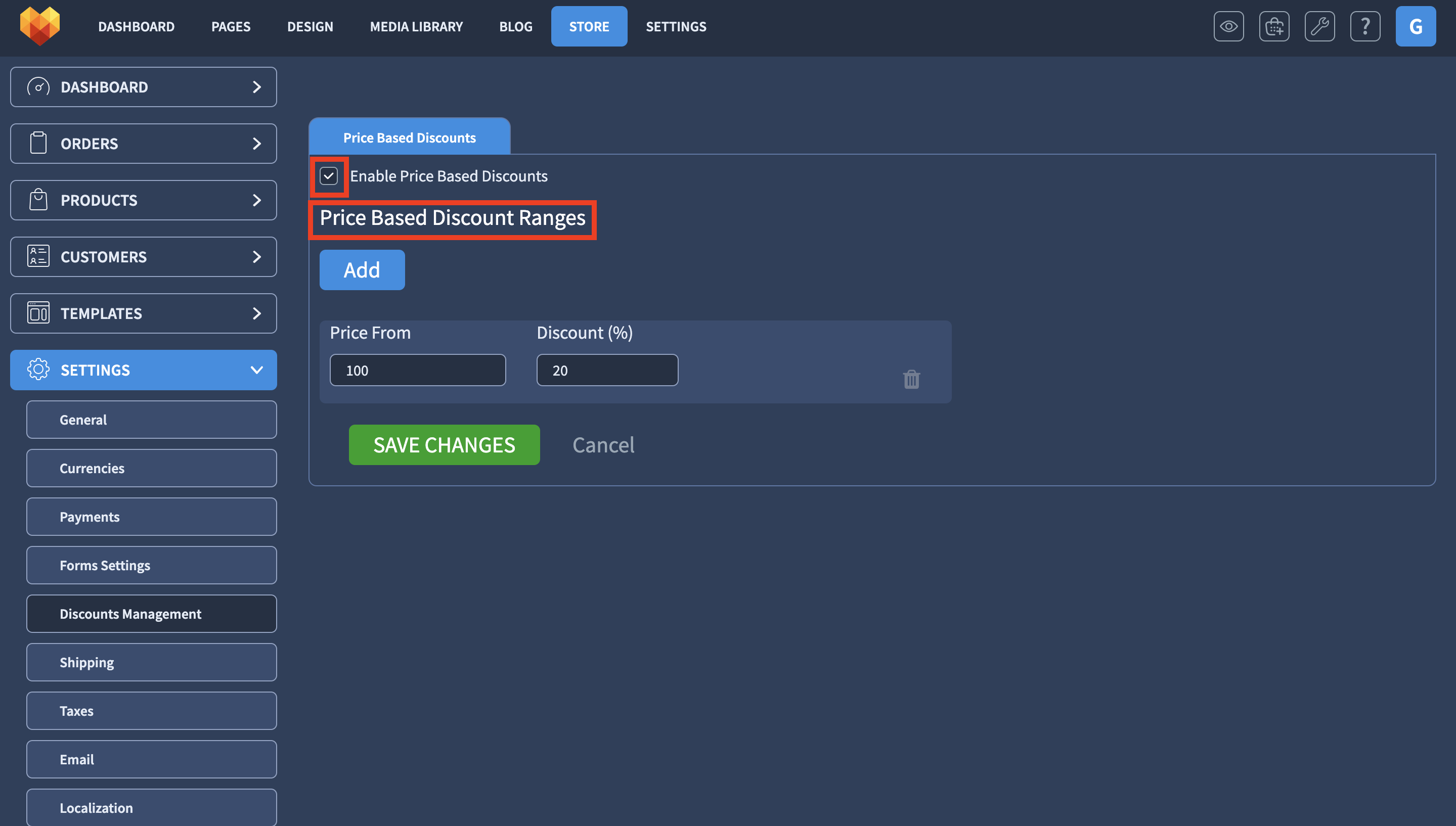 In this example, "Price From" field is set to 100. The 15% discount will be applied on total order of 100$ and higher.
You can delete each price based discount by clicking on the bin icon.