Store Checkout Settings submenu item allows you to hide unnecessary checkout form fields. See screenshot.

You will be able to find this form on the STEP 2: Billing/Shipping Details at the checkout process.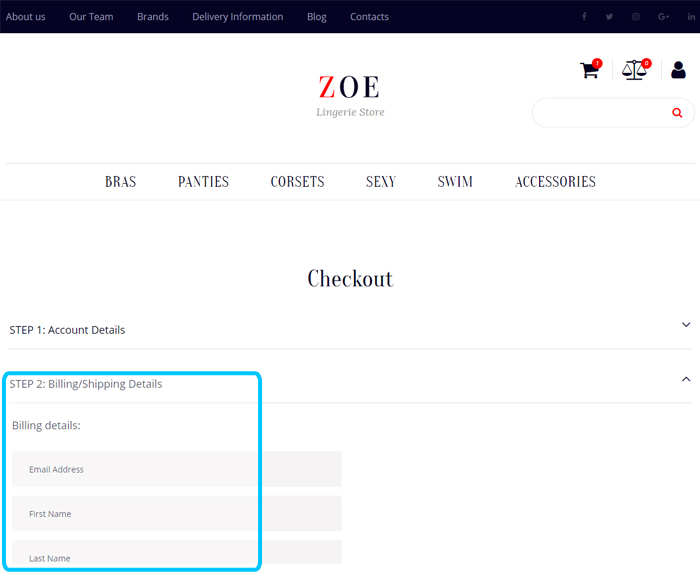 Also you can change the appearance of checkout form under the Design settings submenu. 
Store Checkout Settings - Terms & Conditions
You can add a checkbox to cart page for "Terms & Conditions" agreements (GDPR, Age restrictions, etc.) that hides "Checkout" button if it is not checked. To do so please navigate to Store - Settings - Checkout - Enable terms checkbox and click save.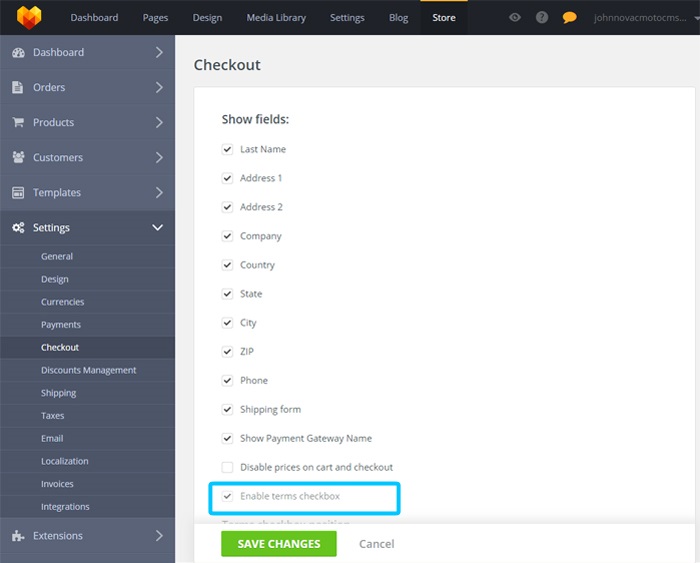 You can also specify Terms checkbox position on your website. There are 3 positions to choose from: Shopping Cart, Checkout 2, Checkout 3.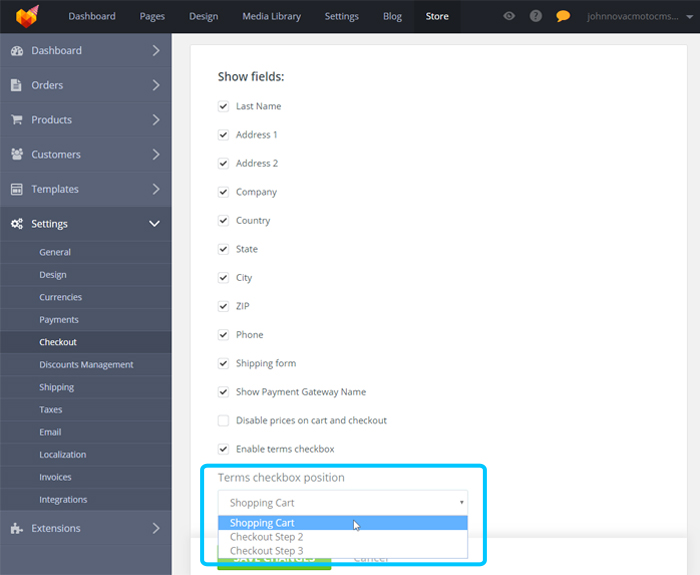 Once the visitor checks Terms & Conditions, they will be able to proceed to "Checkout".