To enter your account on Zendesk you need to click "Sign In" button in the top.


Then you need to specify your email and password and click "Sign In" button (if you are existing customer). If you are new to Moto CMS and you wish to create new account - click "Sign Up" link. If you accidentally forgot your password details - please click "Forgot my password" link or "Get a password" link.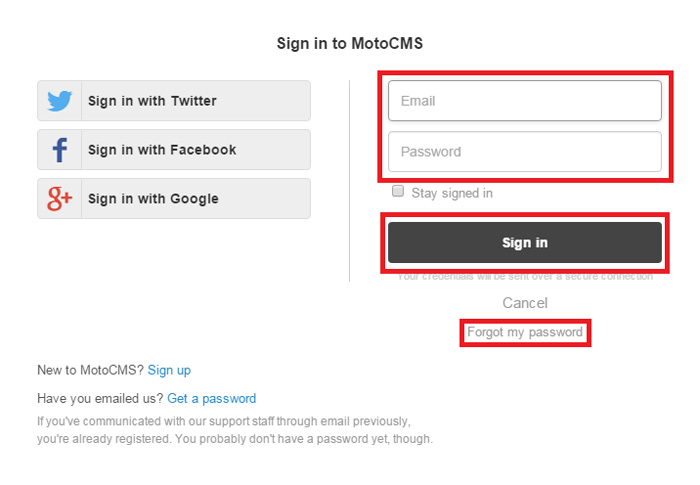 Please specify your email account details within the "Your email" field and click Submit button. You will receive new password details on the specified email account shortly.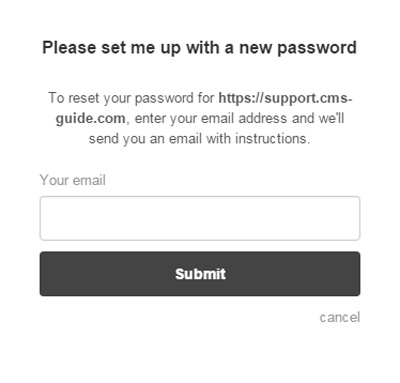 If you wish to check your requests - click on the "Check Your Existing Requests" button.


Choose "Requests" tab and find necessary request in the list of requests (you can check for request details under the Status list - Request ID or Subject). Click on the necessary request to access ticket's history.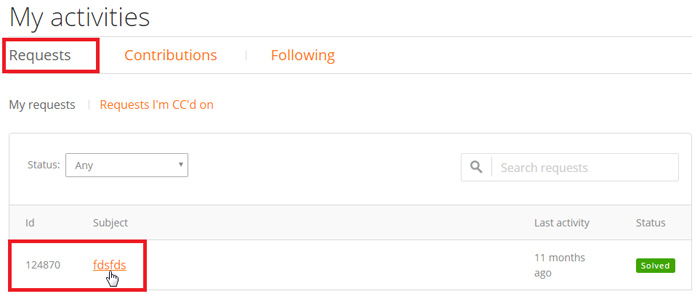 If you have active request - you will see it's status and necessary details on the right side. To send a reply to our technical support team you need to perform the following steps: 1) specify your reply within the Description field; 2) click Submit button. You can also attach files to your reply, using "Add file" link.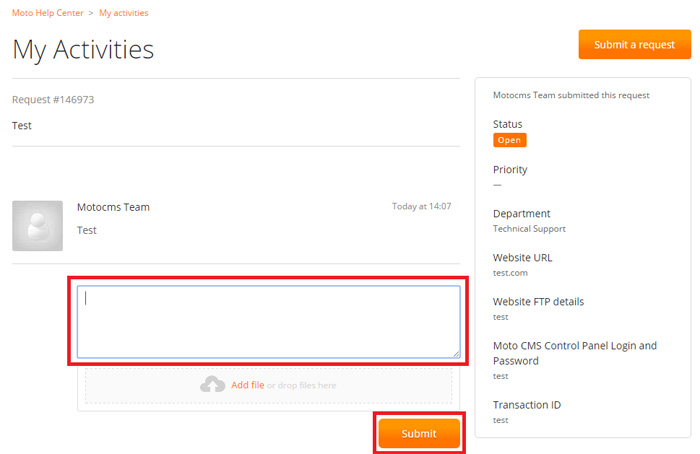 If your request was closed, however you wish to send a request, which is connected with the closed request - you can create a follow-up for this request and send it to our technical support agents.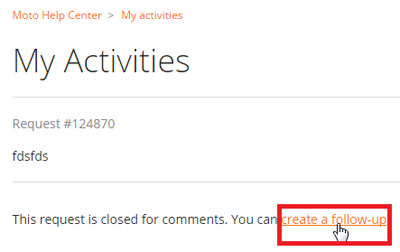 You can click on your account on the top right side of the panel to use the following features: 1) check your requests through  the "My Activities" tab; 2) edit your profile details; 3) change your password; 4) sign out from Zendesk system.