This error can be identified by following indications. When you enter your login and password for your Moto CMS 3 control panel but instead of letting you in your control panel refreshes and asks you to enter your login details again.
Most likely you are using Bluehost server and it has Varnish Cache service enabled that prevents you from logging in. In order to turn it off you need to open your Bluehost hosting control panel, go to "Hosting" page, open "Performance" tab and and select "Cache control" section. There you will be able to click on "Turn off" button to disable Varnish Cache.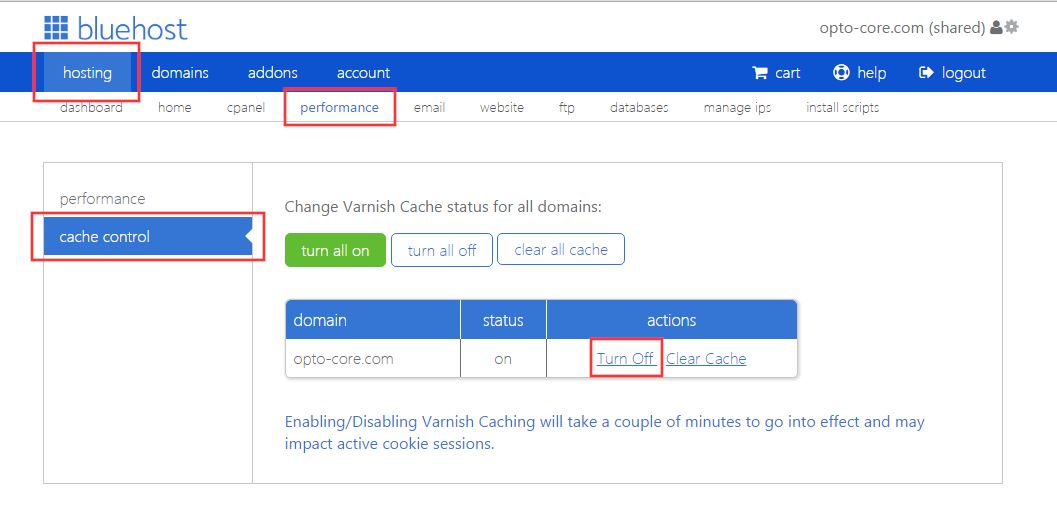 Then you will need to wait for a few minutes for your changes to take effect. Once it will be done you will be able to log in to your template's control panel.
Please submit a ticket here if it wasn't helpful.