1. Please go to Settings section using old domain name and set the new Website Address (a new domain name).

2. Copy all of your site files and then upload them to another server. Please, don't forget to use Binary and Active Modes for uploading files
3. Create a new database and database user on your new server.
Log into cPanel
Under Databases, click MySQL Databases
In the New Database field, type a name for the database

Click Create Database
Click Go Back. The new database will appear in the Current Databases table.
4. Create a Database User
Log into cPanel
Under Databases, click MySQL Databases
Click Jump to MySQL Users in the top-right corner of the page
Under Add New User, enter a username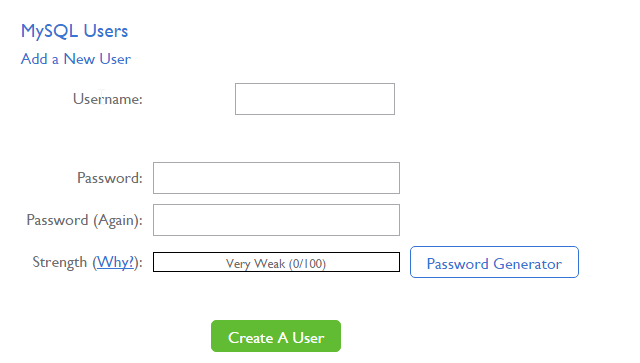 5. Assign Privileges to Database User
Log into cPanel
Under Databases, click MySQL Databases
Under Add User to Database, select a user from the User drop-down menu
From the Database drop-down menu, select the database to which you wish to allow the user access. Click Add
From the MySQL Account Maintenance screen, select ALL PRIVILEGES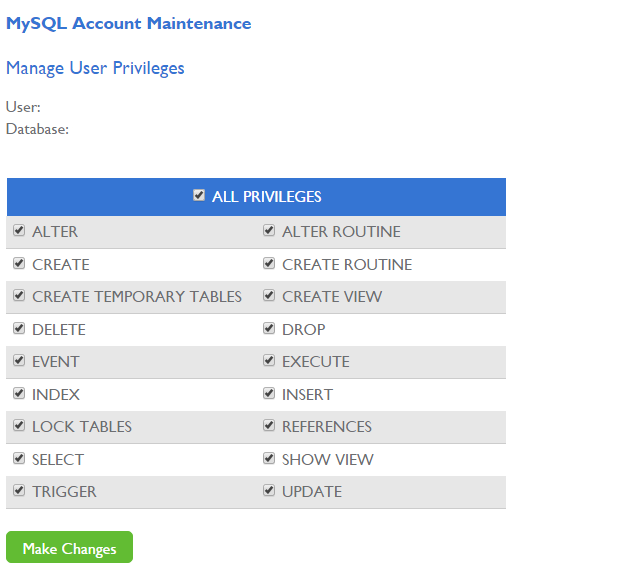 6. Upload default settings.php file attached to this article into \mt-includes\config folder on your new server and complete install Moto 3 template using guide. Important: please use the same login details for MotoCMS control panel during installation, Step 4 - Setup User.
7. Export a database from phpMyAdmin on your old server:
Go to an existing database (from step 3) in phpMyAdmin
Click Export at the top
Leave the settings as they are, click the "Save as file" checkbox and click Go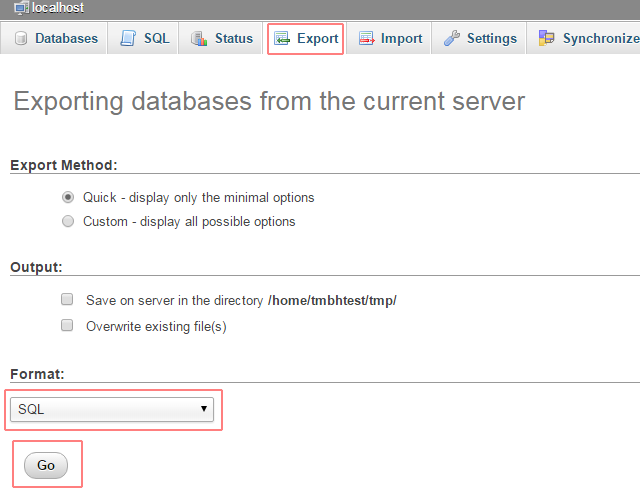 This will download a .sql file to your computer
8. Import dump of your database (.sql file from step 7) to new server:
Go to phpMyAdmin
Select the database where you have installed your template
Click Import in the main area of phpMyAdmin
Browse for the .sql file on your computer and click Go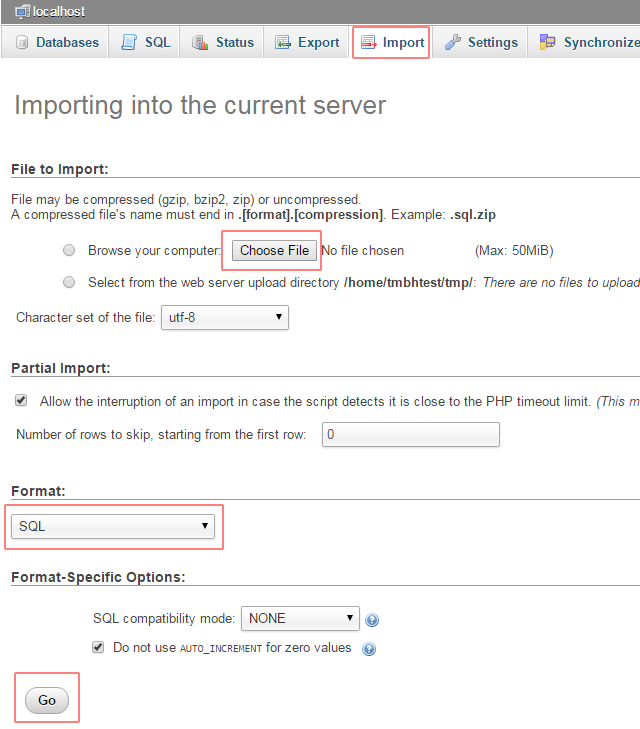 9. Go to your MotoCMS Control Panel on the new server using new domain, reactivate the control panel (insert the server IP and domain shown by MotoCMS Control panel to the correct product in your purchases in your MotoCMS account and click 'Reactivate'). Reload your MotoCMS Control panel.
10. Please go to Settings section using new domain name and click Save.
11. Clear the cache in your browser and check your template using new domain name.