Q: What do I need in order to run HTML MotoCMS Facebook Template as app on facebook?
A: First of all, any our template should be uploaded to the server. So you will need a hosting and a domain name, just as for the regular template. You will need personal facebook account and not company/business facebook account, since only personal accounts do have permissions to create apps. Also, you have to contact your hosting provider asking them to enable https (ssl) support for your account, since Facebook applications require https connection (learn more here)
Q: Why do I need all this SSL stuff? It costs additional fee!
A: Unfortunately it is facebook requirement for all custom applications on facebook. It was implemented by facebook to provide more security for developers and users. There is no way to see the app without https connection support.
Q: Where can I get SSL certificate?
A: We can offer PositiveSSL certificate for your Facebook application. The offer is provided by our partners from Namecheap (it is available by this link). Once the checkout process is complete, you will get an e-mail with product purchase details which contains instructions on how to obtain your SSL certificate. Important note! You may need to get a Dedicated IP for your domain, since SSL certificate may be installed on the dedicated IP only. You should double check this with your hosting provider.
Sure, you can use SSL certificate from another company, but in this case we suggest you to consider the options with your hosting provider support team.
Q: Does Moto CMS Installation Offer includes integration of my facebook template to my Facebook fan page?
A: Yes, after template is installed on your server, we can proceed with integration. Our Support Team will need access to your fan page where the template should be added. In case your Facebook page doesn't have a beautiful cover, you don't know how to create a good description, choose the best keywords and many more steps on launching your own company brand with Facebook and Instagram, we recommend you to think about purchasing social brand building offer using this link.
You can make our agent a manager of your business page. For this you should go to your business page and click on "Settings" button and choose property 'Page Roles'.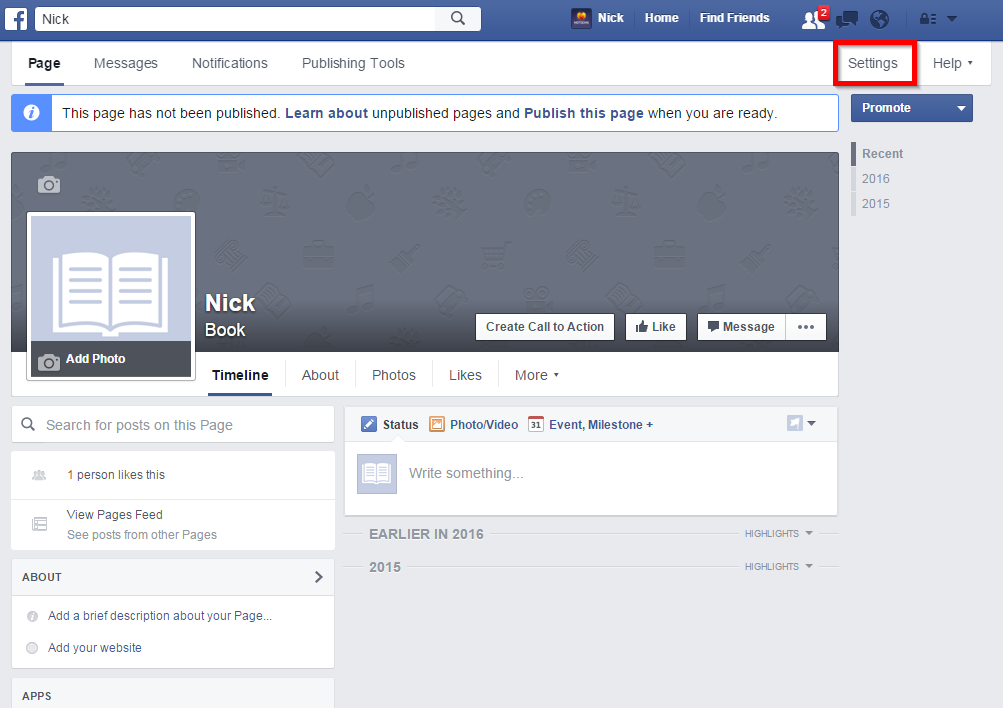 There you'll see a field for adding an Editor to your page. Please type there our agents name or his email and save the changes.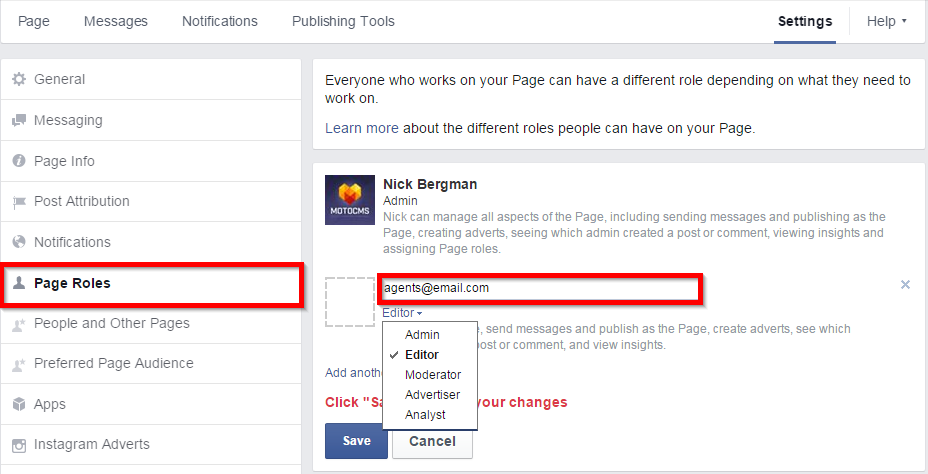 When this is done our agent will be able to integrate your website to your fan page. Note: before adding the agent as a manager he should click 'Like' button on your page.
In case you want our SMM specialists to launch Facebook Ad Campaign, you can consider purchasing our Facebook Advertising Campaign service by this link.
Q: If I do not want to share my personal data, how can I configure the app on facebook myself?
A: Please check our step-by-step instruction here
Q: Is it possible to view my app on facebook with website been integrated using mobile devices?
A: Unfortunately not. Currently there is no way to see App-provided Page tabs on the m.facebook.com site. It simply does not load your page tab and therefore any apps associated with this page tab will not be visible on facebook mobile site. This restriction comes from facebook itself in order to provide more security for mobile browsing.
Q: As I can see, mobile version is not included in your Facebook Moto HTML templates. Why?
A: As it was stated above, there is no possibility to view App-provided Page tabs on the m.facebook.com site. Since our facebook templates are intended to be used as apps on facebook only, mobile version is not required.
Q: But mobile version is present in your Flash Moto Facebook templates! It is confusing.
A: Mobile version in MotoCMS is part of Admin Panel engine itself, while in the HTML MotoCMS it is part of the template actually. In other words, it is simply not possible to exclude mobile version from our templates, that's why it is there. However, according to Facebook policies, no Facebook Page tab can be shown on mobile devices.
Q: Is it possible to use facebook template both as app on facebook and live website?
A: Yes, it is possible. Visitors will be able to see your website using regular URL (www.yourwebsite.com) and app on your facebook fan page.
Q: What is the difference between regular HTML MotoCMS Template and Facebook HTML MotoCMS Template?
A: The main difference is the template dimensions. Facebook templates were developed to match facebook app dimension requirements (810 width). Also, Facebook HTML MotoCMS templates are not SEO-friendly since their main aim is to be integrated on your Facebook Fan page.
Q: Is it possible to make my facebook website appear once the visitor opens my facebook webpage?
A: Unfortunately not. Due to new facebook timeline feature it is no longer possible to configure the app with website to work in such way - it is technically not possible, until facebook performs some changes in their API. For now facebook app with website integrated will only be accessible from fan page tab.