"Anchor" -  is a point on the page where you can make the transition by clicking on any object. For example, we have a long page, and we need to send a visitor to its any particular part. For this we will need to create an "anchor" in the right place and create object that will be pointing to this anchor. In this article we will describe how it can be done in Moto CMS web site's admin panel. 
1. First of all we should create object (for example image object) and set click action to "Open URL"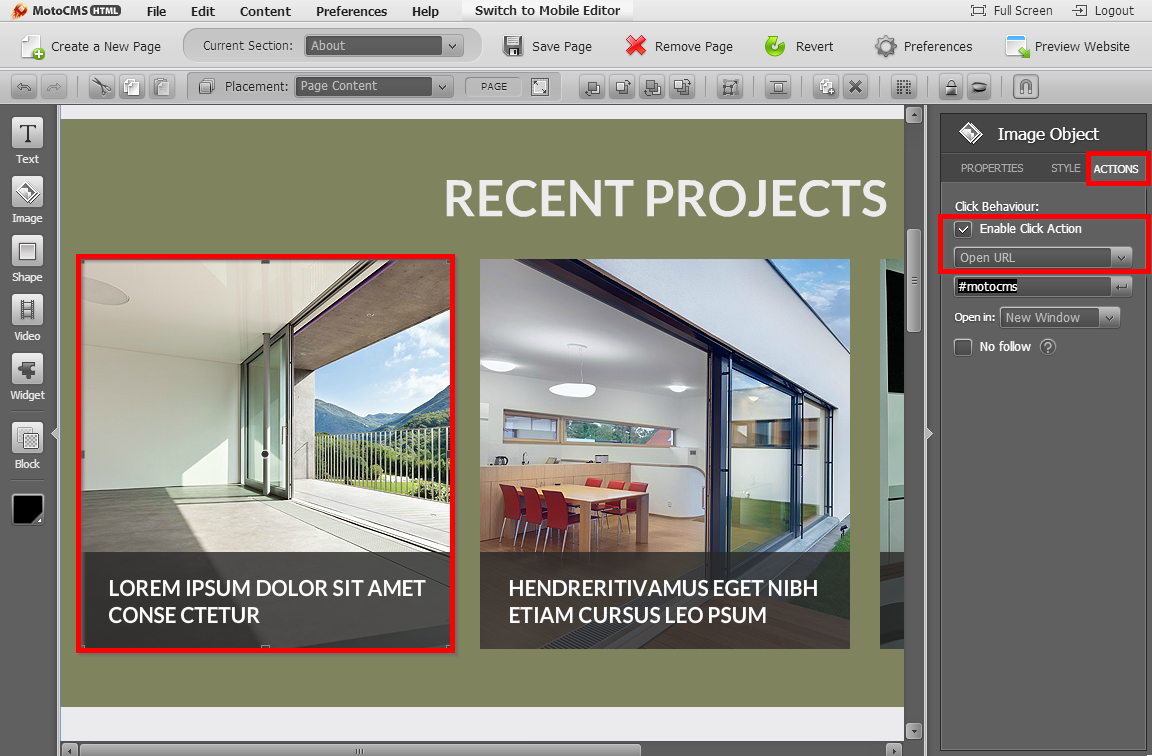 2. In the input field type #motocms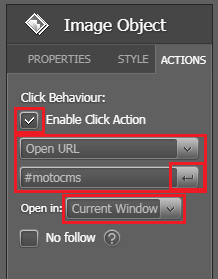 3. Then click "Enter" on keyboard or click "enter" sign in web site's admin panel - we have highlighted "enter" sign on screenshot above. Also please set "Open in" to "Current Window.
4. Now please save page.
5. Next step - we will need create "HTML" widget in place on web site's page where transition should occur after click.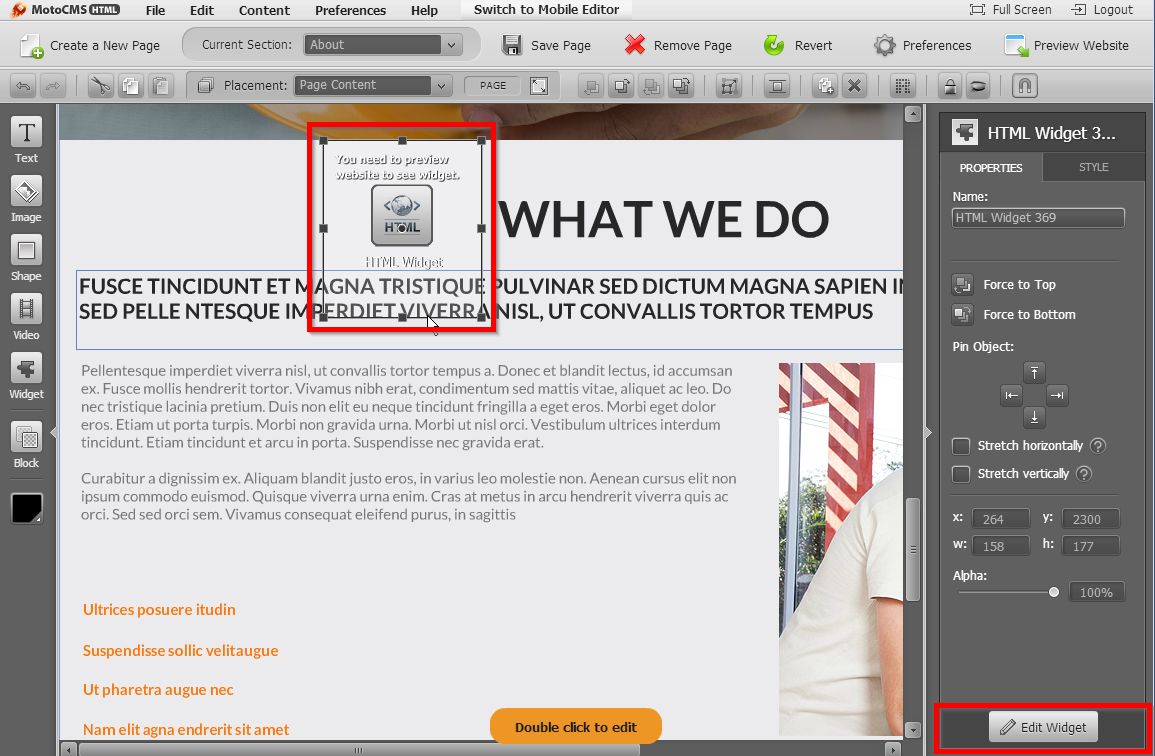 6. We should add following code to HTML widget : <div id="motocms"></div>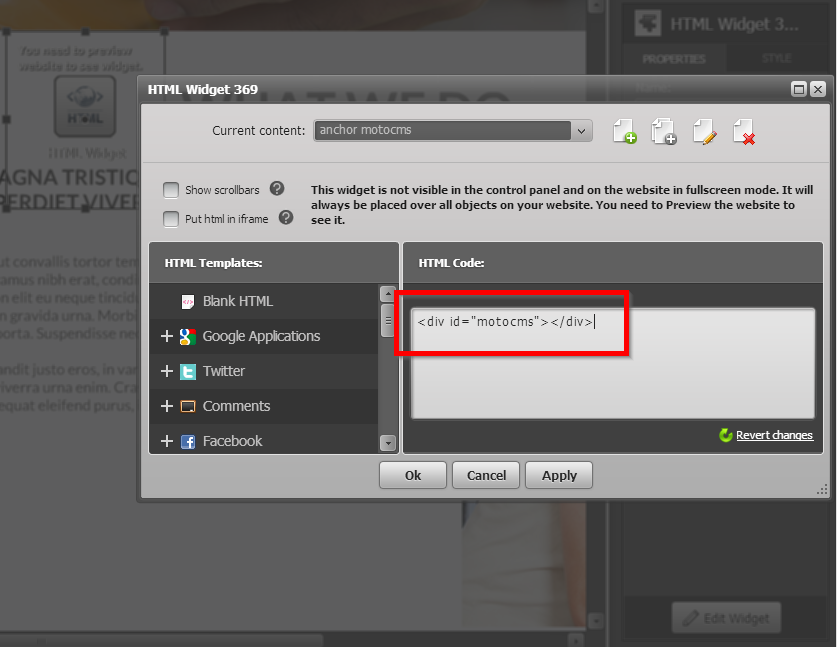 7. Finally save changes by clicking "OK" button and then save page. Anchor is now added, please preview your web site and check it.
Please Note:  You can use any other word instead of "motocms" for id.