One of the issues that our customers get setting their contact form with the Bluehost server is that the message seems to be sent but it never comes to the receiver. First of all, please, check that you have the email address you have with Bluehost in the "email from source" field. This happens because bluehost uses the fishing protection system and does not allow to send the email from 3rd party boxes. So your email from source field will look like "mail@yourdomain.com".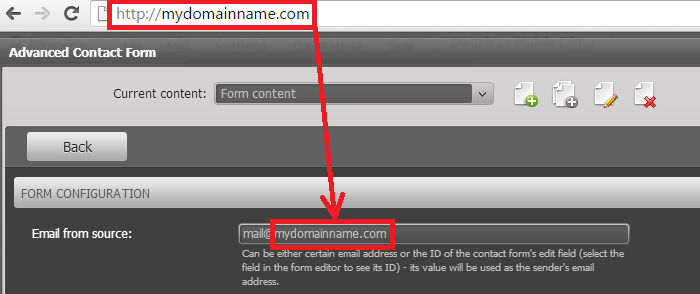 SMTP configuration
First, please, enable it (Use SMTP server checkbox) in the contact form preferences. Then, please, fill the fields next way:
SMTP server: mail.YOURDOMAIN.com
Autentification type: LOGIN
SMTP username: the email address you got with bluehost
Port: 26
SMTP password: the password of your bluehost email box


This is it. Please, save the changes and check your contact form. If you have any issues, please, submit a ticket .
In case your hosting provider is unable to enable or configure mail() PHP function, you can get hosting from a top rated hosting provider BlueHost starting from $3.95/mo!