MotoCMS Store Product Discounts rules helps you to create advanced discounts for your products.
Offer discounts in percent or a fixed amount. Increase your sales by offering discounts based on categories, products, user roles or cart items.
Start selling more with eStore plugin for MotoCMS templates.
Store Product Discounts - Add New
Store Product Discounts item allows you to set a discount for your products. To add new discount please click "Add New" button.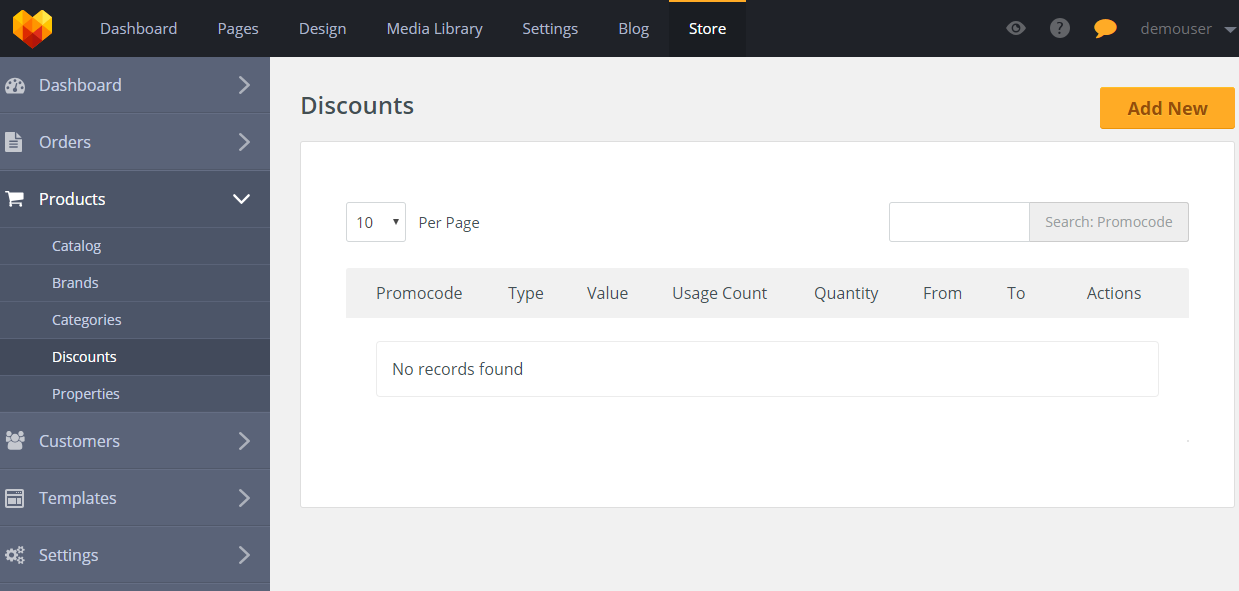 Store Product Discounts - Settings
"Add New Discount" allows to select discount type, value, promocode, quantity, date and also apply discount to shipping price.