Store Product Properties submenu item allows you to add various custom properties for the product.
For example, Product Properties are used to specify the size, colour, material, weight, price for a particular product, if such properties exist, so that the buyer can choose and apply the necessary properties to the product he has chosen.
Store Product Properties - Add New
You can add a new property with the help of the "Add New" button.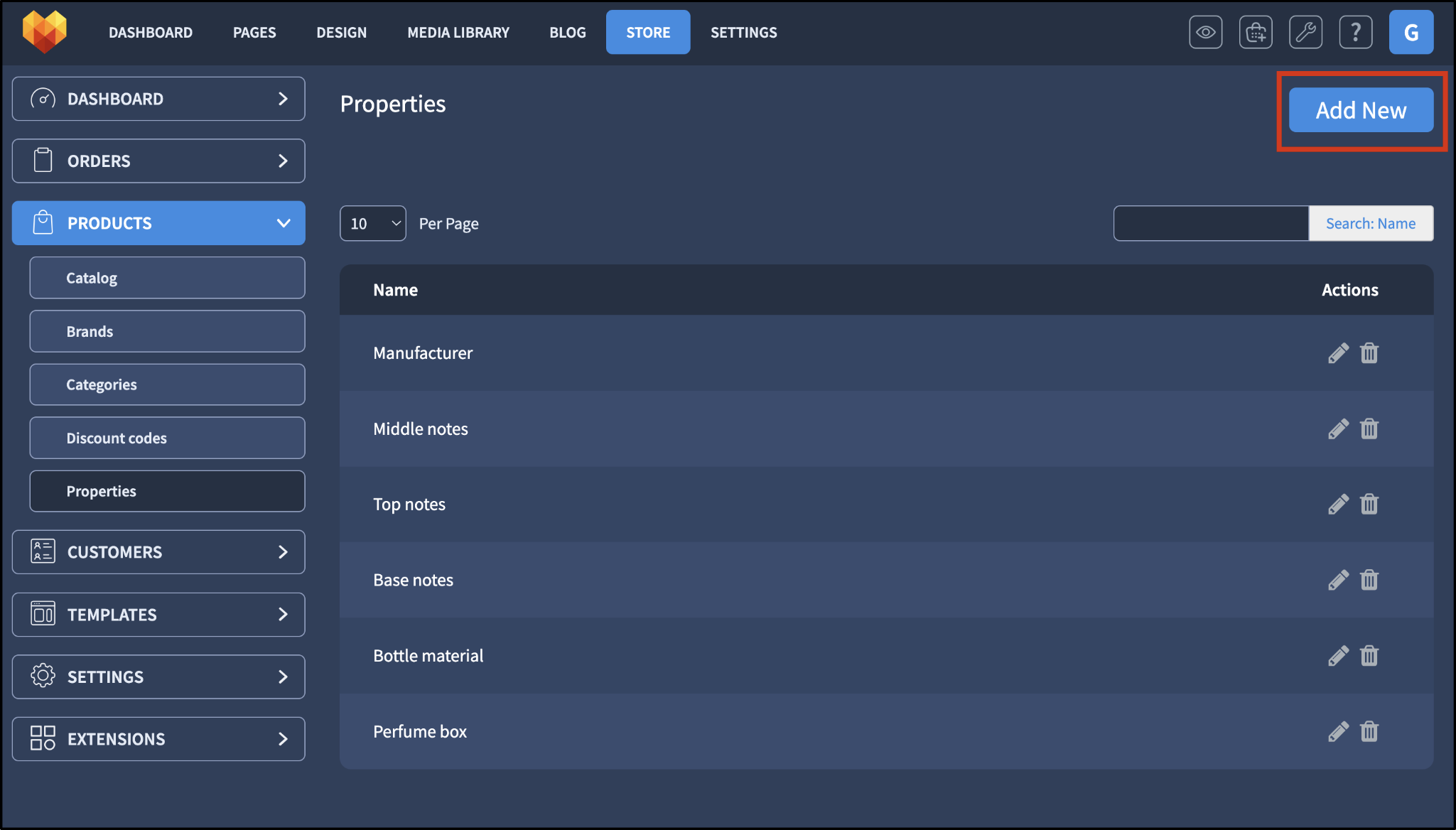 Store Product Properties - Settings
Within the "Add New Property" block you can specify property name, add an image and set various values (for example, size, color etc.). Use the "Add Value" button to create as many values as necessary.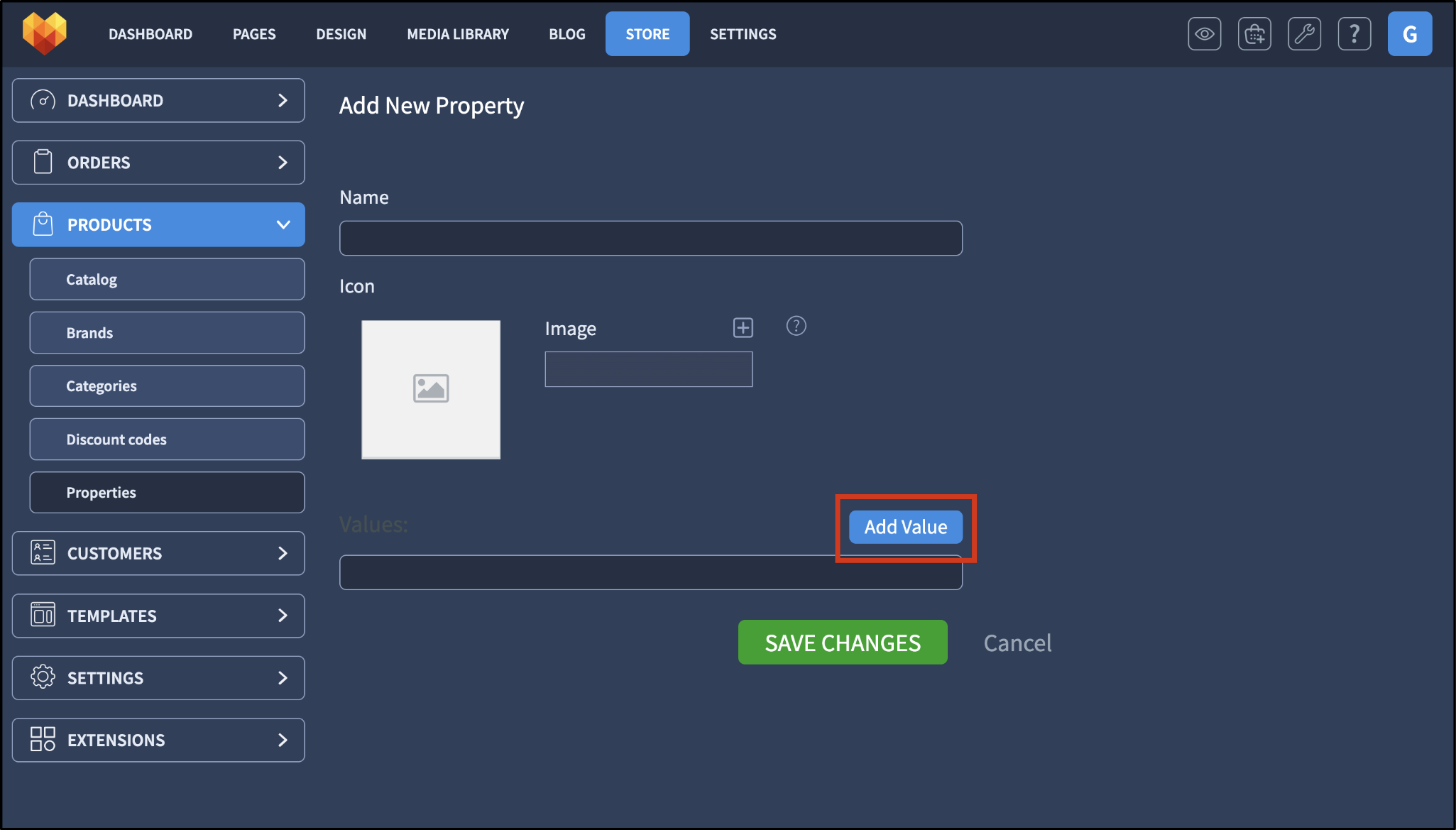 You can remove the values by clicking the bin icon: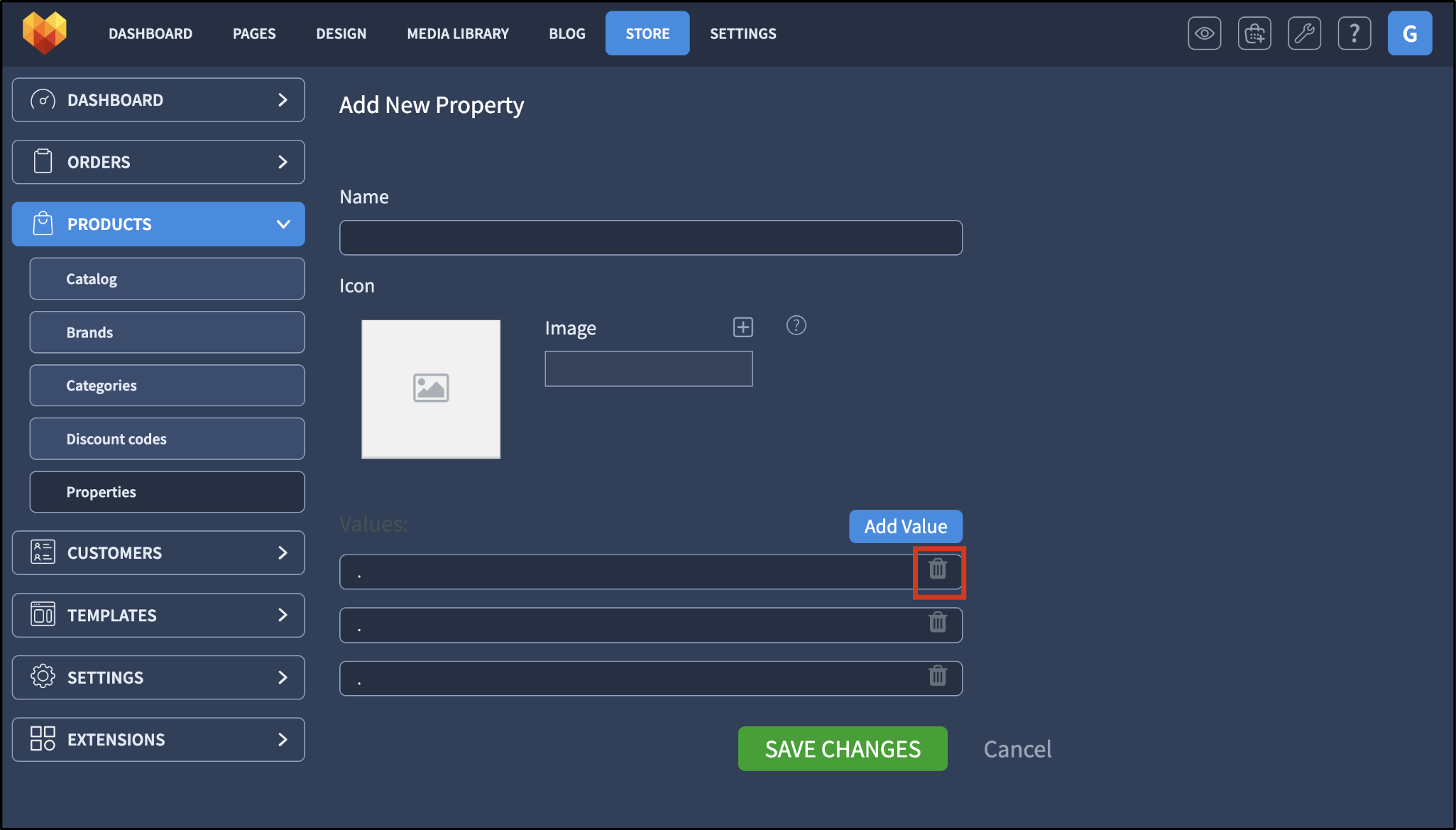 "Icon" block allows you to add an image for your property. In order to add it, click on the "+" symbol.

Once added, you can change the image or delete it with pencil and bin icons: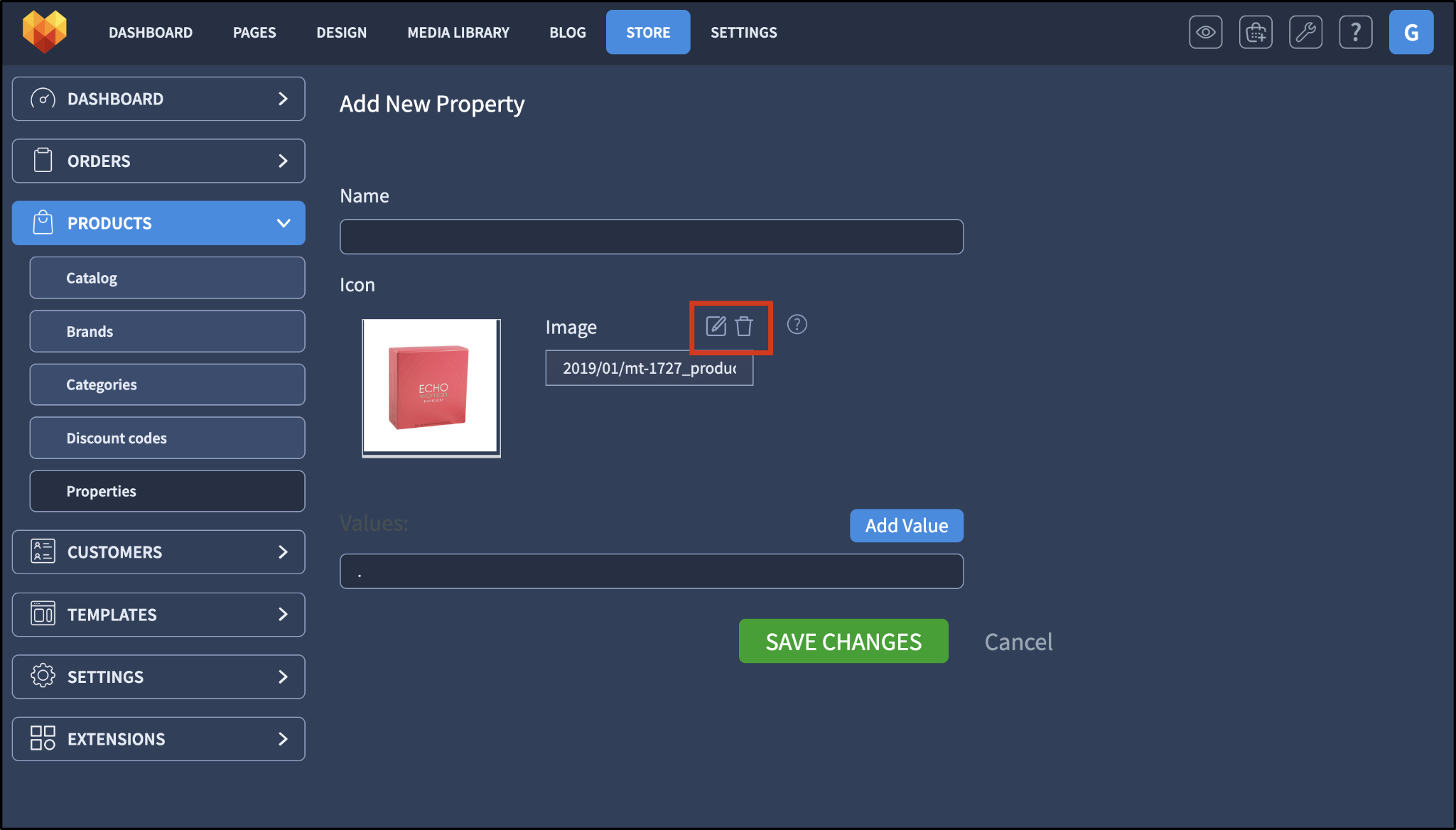 Note! Recommended image size (max) 120 x 120 px.
Also you can bound each property to the specific product under the Product Properties tab