MotoCMS 3 uses Google Fonts. Each template has its own set of available fonts, all other fonts are optional for each template. If you need a new Google font, please use our our built-in font manager.
In order to create new font please click on the "Add" button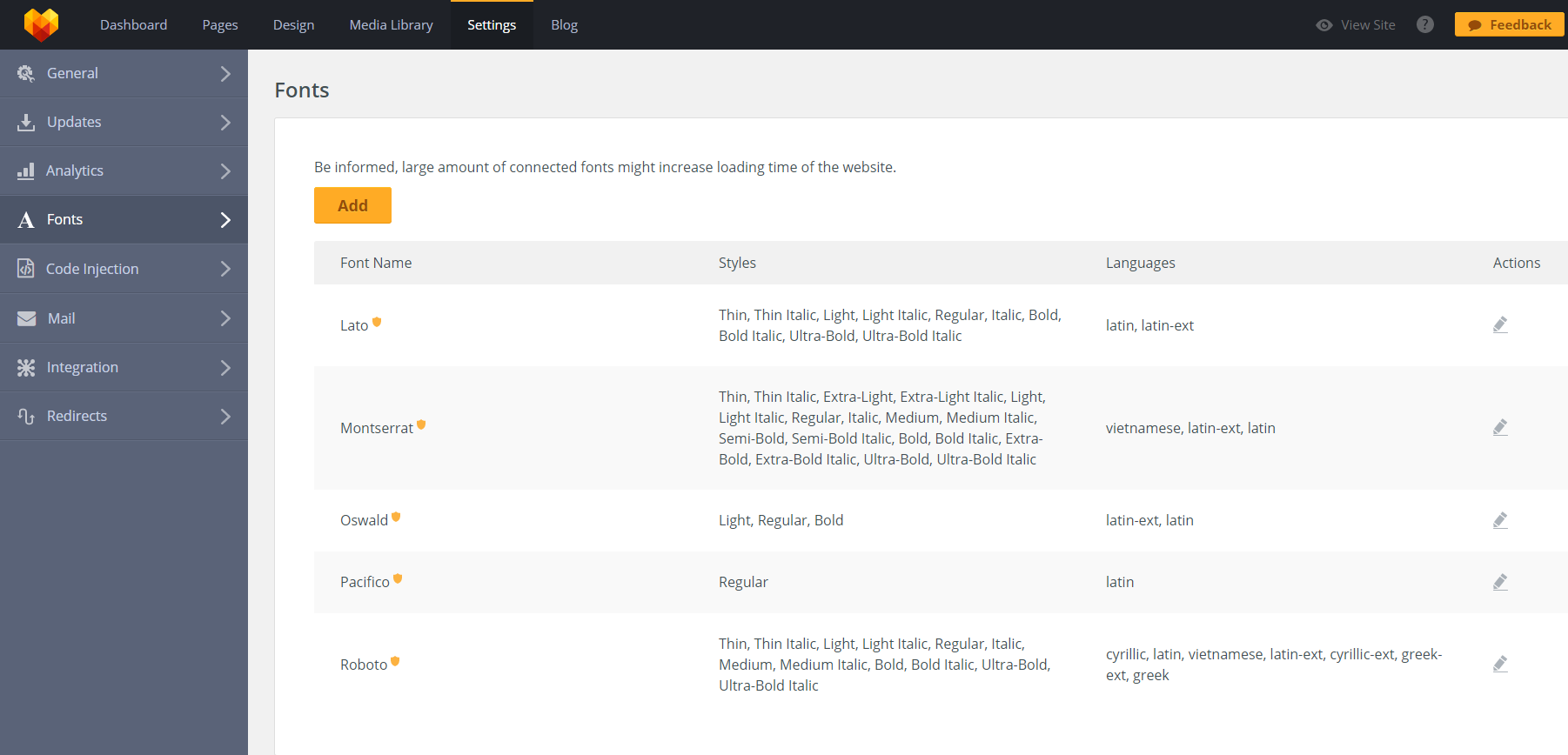 "Language" and "Font name" should be specified within the provided sections.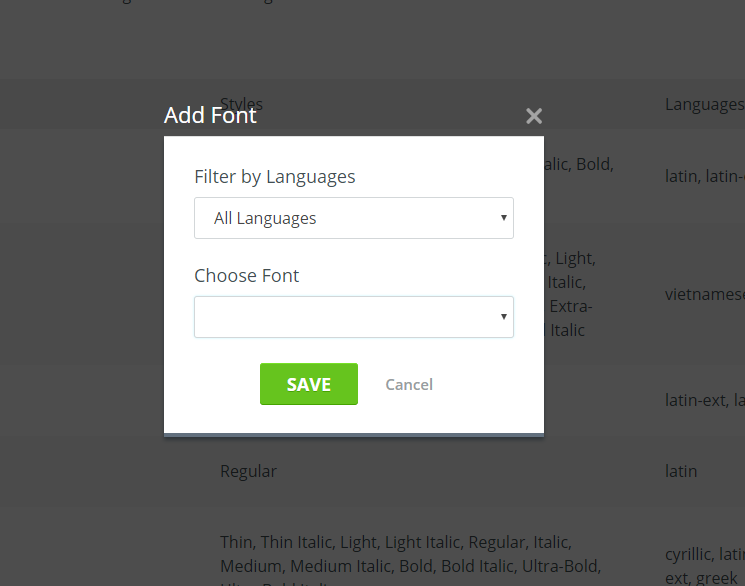 If you have any further questions you can submit a request to our support team at this page